2
minute read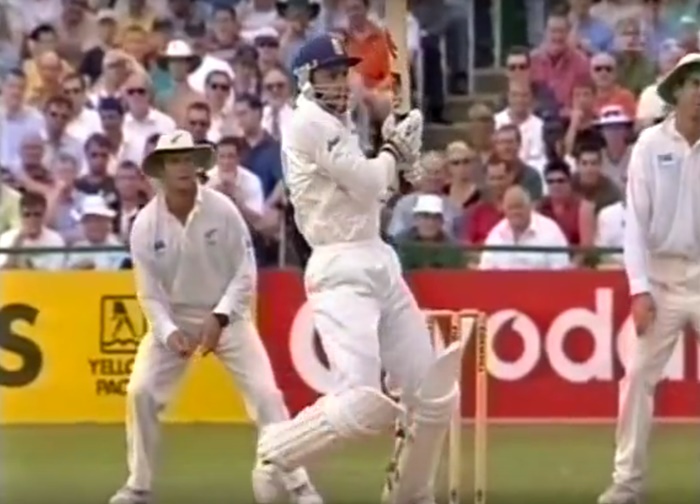 England fans: You don't know how lucky you are right now.
This is what it was like in the Nineties…
---
1. English batsmen who averaged over 40 during the Nineties
(The Smudge's suggestion)
This is the FULL list.
Alex Tudor – 55.33 (six innings)
David Gower – 53
Graham Gooch – 51.55
Robin Smith – 42.62
Allan Lamb – 41
Alec Stewart – 40.80
Phil Newport – 40 (two innings)
See here.
---
2. Hick and Ramprakash
(Suggested by many people)
It's not that they were bad. It's that they were good. Until you put an England helmet on them.
Chris Woakes currently has a higher Test batting average than Mark Ramprakash.
---
3. The longest tail
Loads of people suggested this, but which tail was worse? The biggest indictment is perhaps that we have a choice.
Headingley 1993
8. Andy Caddick
9. Martin Bicknell
10. Martin McCague
11. Mark Ilott
The Oval 1999
8. Andy Caddick
9. Alan Mullally
10. Phil Tufnell
11. Ed Giddins
---
4. All-rounders
(Bert)
The desperation was such that any England bowler who owned his own cricket bat stood a chance of being considered one.
Craig White, Dominic Cork, Ronnie Irani, Phil Defreitas, Chris Lewis and so many more. Even Darren Gough was talked about as being an all-rounder for a brief period.
---
5. Bowlers
The Boxing Day bowling attack, Port Elizabeth, 1995: Cork, Ilott, Martin and Illingworth with a few overs from Jason Gallian. (Bradders)
Watkin, Illingworth, Irani, Silverwood, Austin, Croft, Ealham, White, Mallender, Salisbury, Munton, Jarvis, Such, McCague, Ilott, Bicknell, Watkinson, Martin, Mullally, Patel… (Joe Craig)
---
6. 1993 tour of India
(David Reavill)
Four seamers selected. England promptly skittled by India's three spinners. Reselection of old and Rand-rich Gatting and Emburey.
---
7. World Cups
(David Reavill)
1996: Neil Smith throwing up on the pitch
1999: Getting knocked out before the official song had been released despite home advantage.
---
8. The Benson and Hedges World Series 1994/95
(Nick Ladner)
A one-day series featuring Australia, Australia A, England and Zimbabwe. The final was Australia v Australia A.
---
9. Losing 2-1 to New Zealand in 1999 to become the lowest-ranked Test side
Again, a popular choice. Also featured "Chris Cairns's bellowing red face after that ball." (Lisa Wallis)
---
10. Straw-clutching
Lev Parikian writes:
"An era defined by the straw-clutching things we used to say: 'Well, at least Hick got 38,' or 'Daffy looked quite sharp'."
See also: "Chris Lewis constantly being rumoured to have won speed gun tests against the West Indies greats." (Pat C)
---
11. Win percentage
(Bert)
Between August 1992 and March 1994, England played 14 test matches. They won 1. They drew 1.
Between August 1995 and January 1997, England played 16 test matches. They won 1.
Between August 1998 and the end of the decade, England played 13 test matches. They won 2. They drew 4.
---
12. Rain
"Praying (and I mean praying) for rain to save a home Test just to save some face." (Dandy Dan)
---
13. A Nineties XI
(David Reavill)
Jason Gallian
Mark Lathwell
Alan Wells
Aftab Habib
Darren Maddy
Ronnie Irani
Richard Blakey
Gavin Hamilton
Ian Salisbury
Neil Mallender
Paul Taylor
12th man Dermot Reeve