2
minute read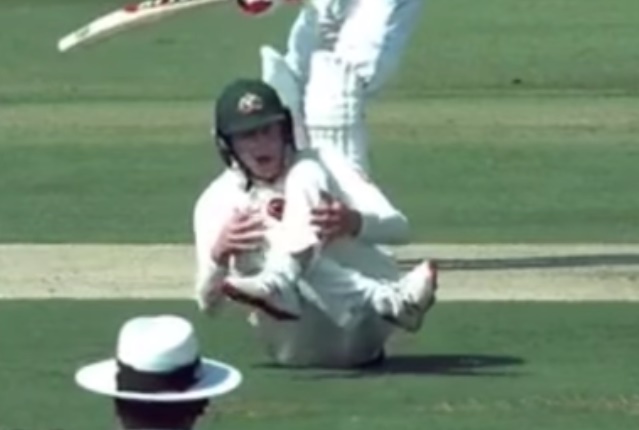 Pakistan are playing Australia at the minute and there is a scoreline and eventually there will be a result, but all that really matters is the catch and the run-out.
Let's start with the run-out because that happened most recently.
Azhar Ali edged through gully and the ball ran towards the rope but not to the rope. Azhar Ali and Asad Shafiq didn't pick up on this subtlety and rather than running, they stood in the middle of the pitch doing a fist bump like a pair of unaware bell-ends.
The two men may have started to suspect that something was awry as they watched Tim Paine whip the bails off.
Unbelievable… #PAKvAUS pic.twitter.com/SuiAXbDg01

— cricket.com.au (@cricketcomau) October 18, 2018
The catch happened earlier in the match. It was taken by Marnus Labuschagne, a human man whose first name is Marnus and whose second name is Labuschagne.
Labuschagne was fielding at short leg and Mohammad Hafeez middled the ball straight into what Cricinfo called his 'inner thigh', what Labuschagne himself called 'sort of in my groin' and what we'd call 'his bollocks' (we are 100 per cent confident he was wearing protective equipment because he was not hospitalised).
Labuschagne opted to fall over using a spiralling method, almost as if he were trying to corkscrew himself into the ground where he'd be safe. As he spun round, the ball ricocheted off his right thigh and rattled around between his legs before eventually coming to rest between his knees as he lay on his back.
"All of a sudden I saw it sit like a little diamond," he recalled. (Who stores diamonds between their knees?)
It was a very fine catch.
https://www.youtube.com/watch?v=CEJVc51cT8Q