21
Phillip Hughes against India's spinners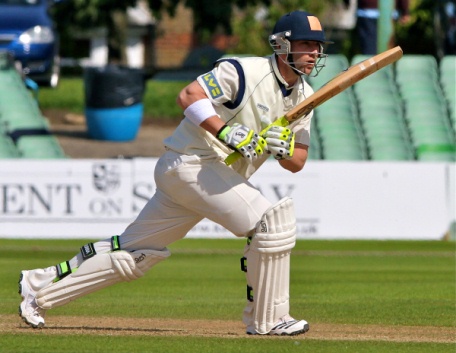 Around 95 per cent of cricket statistics are 85 per cent meaningless, but here's a nice one: In his last 39 deliveries against spin, Phillip Hughes has scored zero runs and been dismissed four times.
Earlier in the year, Hughes was overlooked for the Tests against South Africa because the selectors wanted to protect him from their fast bowlers. If someone needs protection from fast bowlers and spinners, is it really accurate to describe him as a batsman? Surely you're selecting someone who is first and foremost a fielder?
But it gets better. If Hughes is dropped, Australia may well replace him with Steven Smith.

You really should subscribe to our email updates - here's why
We did not know that a cricket ferret
was a thing until we saw this
In other news, the England Lions completed their tour of Australia with a washed out match. They finished with a total of zero victories.

Was it the England Lions B team?
A wash-out? That's a fantastic result in the context of the series.

He looks like he's trying to poke the ball, snooker cue style, with the toe of the bat. Could this be the reason he's failing?
But he scores a lot of runs in the Sheffield Shield (1). He's a key player for South Australia (2), and don't forget he was the youngest player ever to score a century in the Pura Cup final (3). A first-class average of 45 in a tough competition like that (4) doesn't lie. Phil Hughes (5) is a good batsman and no mistake.
(1) County Championship
(2) Surrey
(3) CB40 Final
(4) English Domestic Cricket
(5) Mark Ramprakash
Can't believe Rampers only made two Test centuries. That's…one less than Phil Hughes, apparently. Also two more than Merv Hughes, who took an excellent catch in the crowd today.

NSW would be a better example of Surreyitis. South Australia are more like Essex.
And despite all this criticism there's been scant mention of c Guptill b Martin
Who is he supposed to succeed against?
I never thought I'd see a more ridiculous sight than an Australian batsman who had been turned into Chris Martin's bunny, but here it is. Shame its the same guy.
Also, are we starting the descent into partisan mouthing for the Ashes a bit earlier this year?
Why would we need that justification for pointing out an Aussie batsman was 0-4 off 39 balls against spin?

Just keen to know when we've got the go-ahead skip

131 all out. In response to 500+.

Oh dear, oh dear, oh dear.
Shhhh. They've obviously seen something in him they like. Let's not rock the boat too much in case they notice.
He's great! They should keep picking him!
I thought the same, Sam, but the prospect of Steve Smith replacing him was some mitigation. A batting line up of Smith, Henriques, and some other guys so average I can't remember who they are building totals for Johnson, Doherty, and can we hope for Bollinger,to defend leavened only by Clarke and Siddle to give the narrative some body is an enticing thing. A Hughes century and Johnson Pfiffer in a dead rubber would make my March.
Nice photo, KC. But are you SURE that is a picture of Phil Hughes.
I don't want to sound pedantic or anything, but I don't remember Phil Hughes looking like the batsman in that photo.
You're right Ged. He looks like he has hit the ball, but not straight to the fielder at backward point. This surely rules out it being Phil Hughes completely.
So we have identified his weaknesses as pace and spin, this leaves his strengths as batting against military medium. So as long as you dont pick any of those you should be fine.
Ah, military medium, good point.

Perhaps that explains why I witnessed him scoring so many runs in this match:

http://www.espncricinfo.com/countycricket2009/engine/match/382995.html

Yes, military medium. Which if he is a good player in Aussie domestic cricket can only imply that Aussie domestic cricket is chock full of military medium bowling. And a lack of backward point fielders, presumably.
Shame Smith goes on an spoils your ironic footnote
By scoring a fifty? Steven Finn just scored a fifty. Lord Devereux may yet provide us with plenty of comedy moments, maybe not even with his bowling.