2
minute read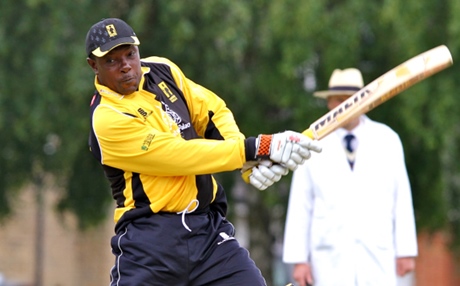 We consider the Spirit of Cricket – the branded, upper-case initial letter creation of the MCC – to be a nebulous pile of bollocks. You can quote us on that. However, that isn't to say that there is no such thing as the spirit of cricket.
The Spirit of Cricket (branded) is all about fair play and doing the right thing. The spirit of cricket (unbranded) is the way the game really works; the unspoken rules of the sport as they have naturally evolved. As such, the West Indies abandonment of their tour of India is most definitely in contravention of the spirit of cricket.
No option?
The board's argument is that they had no choice but to call the tour off once the players had announced their intention to return to the Caribbean. What utter, utter horseshit.
Since when have cricket matches demanded that both sides have their best players, or indeed sufficient players, available to them? Cricket in its purest grassroots form demands only one individual to represent his or her side. That person phones round available players in a vain attempt to drum up an eleven – any eleven – for the next match. If they fall short, the team either plays short-staffed or the opposition provides a few spam-handed incompetents to supplement their numbers.
On no account is the match called off.
A West Indies XI… or VIII or IV or whatever
Obviously, as this is international cricket, the West Indies cannot make use of Ajit Agarkar or any other Indians as they are the wrong nationality and therefore ineligible for selection. That's fair enough, but surely they can still get a few blokes out onto the park?
Richie Richardson's there; he's a decent bat. Stuart Williams is assistant coach; he can open. Clive Lloyd's knocking about and Curtly Ambrose has been working as bowling consultant. You've already got a half decent side there in our opinion. Rope in a few physios and management figures for fielding duty and they could still beat most sides in the world.
Stop your bleating and get on with it.