2
minute read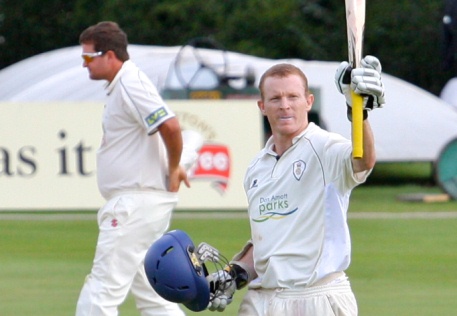 With his perpetually tear-filled eyes and propensity to snap tendons while waxing body hair, Shane Watson always appears a figure of fun. Add in his comedic insistence on throwing his wicket away before he reaches three figures and the boy-man becomes symbolic of how Australia has fallen.
On the other hand, the guy averages 43 as an opening batsman and more than Michael Clarke in Ashes Tests. He has a good technique and has been through a phase where he looked like pretty much the perfect one-day batsman, hitting brutally and consistently without ever looking like losing his wicket. He probably deserves more respect than he gets and who knows, if Australia's bowlers do well, a frustrating 92 or 93 might actually prove to be a telling contribution.
We've never seen much of Chris Rogers. All we know is that he's one of those Australian batsmen who habitually top the batting averages in county cricket. He's from the previous era of Australian batting and that has to be cause for concern, even if he is now 47 years old.
We'll include Ed Cowan in this section even though he seems to have been shunted down the order. No-one's terrified of Cowan, but in a team of batsmen who have manifestly not been doing the job, he's conspicuously been doing a job.
He should play. If nothing else, Michael Clarke needs someone to stand at the other end and Cowan is better qualified than most to be that man.