2
minute read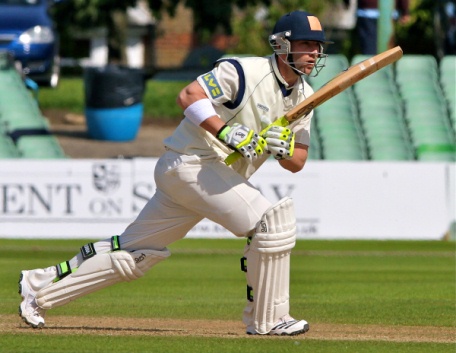 We'd say that Australia were one crankshaft short of an engine room if we knew what constituted 'the engine room' or what an engine room contained or what a crankshaft was. Also, they appear to be missing more than that.
Flicking through our Big Book of Cricket Clichés, we find that Michael Clarke would find a place in any Test team, provided he hasn't been struck down by back-knack. Beyond that, things get interesting.
Phil Hughes is perhaps most fascinating of all. Weak against fast bowling and weak away from his body, it was instructive to watch him go about his business in India recently, where he revealed himself to be horrifically, unimaginably weak against spin. What is this? There's a nagging feeling that Hughes will somehow haunt us one day, but that's not a logical conclusion and therefore has no merit.
David Warner is somewhat tarred with the Twenty20 brush, which is perhaps unfair because his record in the shortest format isn't actually all that good. He averages almost 50 in Tests in Australia but 20-odd away from home. Could he make it as a middle-order batsman? We wouldn't be enormously happy to see him emerging at number six, we have to say. Against tiring bowlers when there's little swing, he could conceivably do damage.
Steven Smith is another oddity. Whenever we've seen him bat in England, he's looked like a proper tail-ender, but he showed a bit of talent in India. We have since revised our view that he is the worst batsman in the history of cricket. We're giving him a second chance and we're actually quite interested to see how he fares.
Usman Khawaja is a qualified pilot, but doesn't seem likely to hit the heights. Nor does he seem likely to let Australia down particularly. Of all the misshapes in this section, Khawaja is perhaps the one who best illustrates the current paucity of Australian batting talent. While most of the others are: 'Maybe, just maybe…' Khawaja promises little beyond steadiness.