2
minute read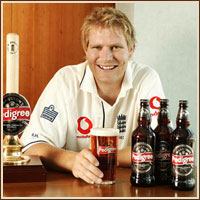 This is a bit of a weird one. What do you make of this?
In a climate where senior players are being unjustifiably indulged, Matthew Hoggard's had a bad game and he's out on his ear.
The long, slow descent towards Harmison's dropping now seems unnecessarily cruel in its inevitability, but he was still given those chances to prove his worth. Andrew Strauss kept his place for an extraordinary amount of time in the face of poor form and certainly hasn't earned a recall. He paid the selectors back with 45 runs over two innings in the first Test.
Hoggard did have a poor game and he didn't look wholly himself. He put the new ball on the spot, but he was sluggish. But consider this. Two matches prior to that, he took 4-29 to reduce Sri Lanka to 42-5 at Kandy and for years he's been England's most reliable bowler. Has everyone got short memories when it comes to the Yorkshireman or is it something else?
We can think of a couple of possible reasons – none too convincing.
(1) The selectors don't think he prepared adequately for this tour and this is a robust slap on the wrists.
(2) They genuinely think that Hoggard's had it; that the drop in his bowling speed is as a result of his injuries and age and therefore irreversible.
(3) Someone had to go and Hoggard was the only player other than Harmison who had an unreservedly bad match. Most of the batsmen had one innings of substance. Just.
Angry or amazed? We'll have to go with angry on this one.