< 1
minute read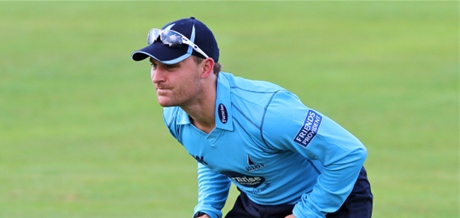 It's a week in which teams have been relying on their big name, 30-something batsmen. This isn't a coincidence. That's just the way Test cricket works.
Kumar Sangakkara has indulged in some average bolsteration by hitting 424 runs in the second Test against Bangladesh. For their part, Bangladesh managed two runs more than that in their first innings, which isn't a bad effort.
In New Zealand, Brendon McCullum made 224 against India, who are now 130-4 in reply. India of course tour England in the summer and after seeing real fight from their batsmen in South Africa, we think they'll provide stern opposition. Then again, you wonder who wouldn't fancy their chances of steamrollering England at the minute. No-one even knows who plays for them any more. Cook, Bell, Broad, Anderson…
India's pace bowling is still pretty wonky, but New Zealand's is looking stronger these days. At the time of writing, Trent Boult had 74 Test wickets at 26.09 and rarely seems to let them down, home or away, while Tim Southee's passed 100 wickets by the age of 25. Neil Wagner also bowls for New Zealand.