< 1
minute read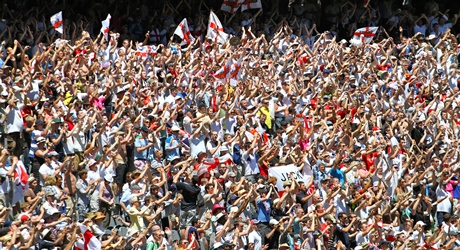 Let's get an early moan in about the five-match one-day series that's taking place between England and Australia this summer. It's not just the fact that it's pointless and elbows aside the build-up to a Test series against South Africa. It also sabotages the experience of watching next year's Ashes series as well.
The anticipation is half the joy of an Ashes series. Even though England and Australia play each other every other year, there's still ample time for the teams to develop in between. When the touring side arrives, there's a lot of excitement. They might have new players or older ones might have suddenly started excelling in Test cricket. There's an element of mystery that adds to our experience as fans.
Having an England-Australia one-day series the year before the Ashes undermines this almost completely. It's like tearing off a hunk of bread before it's finished baking. It tastes entirely unsatisfying and the loaf will be all buggered up when it finally is ready to eat.
With the 2013-14 Ashes series in Australia following just a few months after the 2013 Ashes, we'd better prepare for a lot of shitty bread. However, we don't particularly want to prepare by practising. This summer's one-day series is unwelcome. Who invited it?