2
minute read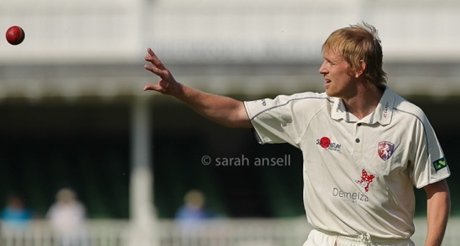 Following county cricket is not easy. Sooner or later it'll get away from you and you won't have a clue what's going on.
It might happen when all your attention is on a Test match or it might happen when they squeeze in two rounds of the County Championship while you thought they were playing a completely different competition, but one way or another you'll lose the thread at some point.
Here at King Cricket, we're sort of going to try and make half an effort to have a vague idea what's going on in the early part of the season before surrendering at some point during May. To be honest, we've pretty much failed already because the first couple of weeks snuck in before we'd managed to accept that it was no longer winter.
Here's the gist.
County Championship Division One
Nottinghamshire are top. Nottinghamshire are always strong. This is partly down to Chris Read, but it's mostly down to Andre Adams who takes buckets of wickets for nowt and often hits fifties as well.
Like Lancashire, Nottinghamshire have always tended to rely on the batsmen at seven, eight and nine for the bulk of their runs. They may now have addressed this a little by adding Michael Lumb to their team. He has already hit a hundred. They've got James Taylor as well, who promises a lot but still needs to convince us.
Their bowling looks worse though. Will they win the Championship? Dunno, but they're ahead.
County Championship Division Two
We can't really see anyone other than Kent and Yorkshire getting promoted. Yorkshire are much the same and have plenty of decent players. Kent have brought in about half a team.
Most significantly, they've got Mark Davies and Charlie Shreck – murderous scythes who simply detest the corn of second division batting line-ups. Being as there hasn't yet been an innings in which Davies has bowled a suspiciously small and irregular number of overs (usually 3.2) we're assuming he's still fit as well, which is, frankly, a bonus.
Kent have also got Ben Harmison, who we think is pretty damn handy and Brendan Nash, the Aussie West Indian, who should be good for a 244-ball 62 pretty much every match.