< 1
minute read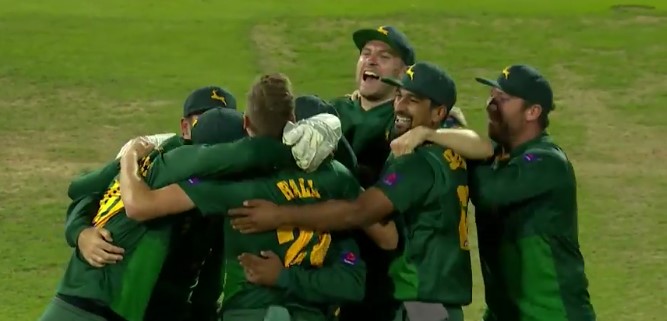 We rather love Twenty20 finals day, which has always seemed to strike a good balance between elite sport and village fete.
A lot of short format competitions seem to be striving for the po-faced tribalism of football, but the annual climax of the original has always erred on the side of fun. It's a day-long festival centred on cricket. There are worse things in the world. Like AIDS.
You probably didn't need an example.
We only managed to follow this year's edition via the intermittent checking of scorecards. In a world of video clips, Twitter and live blogs, it was a refreshing experience. There's something to be said for telling the story to yourself based wholly on a bunch of numbers.
We see Samit Patel did well, which is never a bad thing, and so did Steven Mullaney. We're afraid that no matter what he does in his career, the latter will always be the guy whose mum's his biggest supporter.
We're also aware that the Natwest lady jammed her angular trophy into Dan Christian's eye at the post-match presentation.
How's it looking @timbresnan @danchristian54 pic.twitter.com/WdCdxhDDXu

— Stuart Broad (@StuartBroad8) September 2, 2017
The one thing we couldn't find was a scorecard for the mascots race, so if someone could fill us in on how that one played out, we'd really appreciate it.