3
minute read
Send your match reports to king@kingcricket.co.uk. We're only really interested in your own experience, so if it's a professional match, on no account mention the cricket itself. (But if it's an amateur match, feel free to go into excruciating detail.)
Thanks to Chuck for this match report and apologies for seemingly not acknowledging it, but for some reason we keep getting bounce-backs whenever we try and reply.
Chuck writes…
It is a truth universally acknowledged that a King Cricket Match Reporter seeking to avoid mentioning the actual cricket in their report must be better off attending a professional cricket match in which there is absolutely no cricket played.
Thus I found myself, yet again, in Malahide, looking at the persistent rain – and zero cricket – from inside a beer tent, on the occasion of the third T20 between Ireland and India, a rubber that was already D.O.A. 
I had arranged to meet my occasional cricket companion, The Kerryman, in the village for lunch beforehand and had chosen – not out of spite or anything – a Pakistani restaurant (which was excellent).
For the avoidance of doubt, and to forestall any future legal issues, I can confirm The Kerryman had agreed in advance to be featured in this match report under the sobriquet The Kerryman, being as he hails from Kerry (or The Kingdom, as they call it down there).
The morning having been bright and sunny, we were disappointed on leaving the restaurant environs to be greeted by drops of rain. The Kerryman didn't hesitate to cover up immediately to protect his Portillo-salmon trousers but I persisted in my shirt sleeves in an effort to tell the Rain Gods that – oh no! – they weren't going to rain this one off, not again! But even I had to succumb to reality by the time we got to the grounds, with the rain attaining a worryingly persistent look about it.
Without even a pretence of looking at the merchandise stalls or bagsying some seats in the stands, we repaired immediately to the beer tent to console ourselves. The beer tent offers a distinct lack of variety – it is one stout, one lager or one cider, and that's your lot – at EUR7.50 a pint. We had little choice… but to stay there.
Said beer tent was heaving with Indian fans and Indian music. Not a note of 'The Fields of Athenry' or 'Ireland's Call' to be heard. We felt like away fans in the wrong end – but entirely safe, of course.
We did wander out to the stands at one point, when the rain appeared to be easing… but it was the Rain Gods merely toying with us, and while we were out in the air we decided to wander back to the village. Not before we secured, via a bodily stamp, definitive proof, if proof were needed, that we had made a valid ticketed entrance earlier. Read it and weep.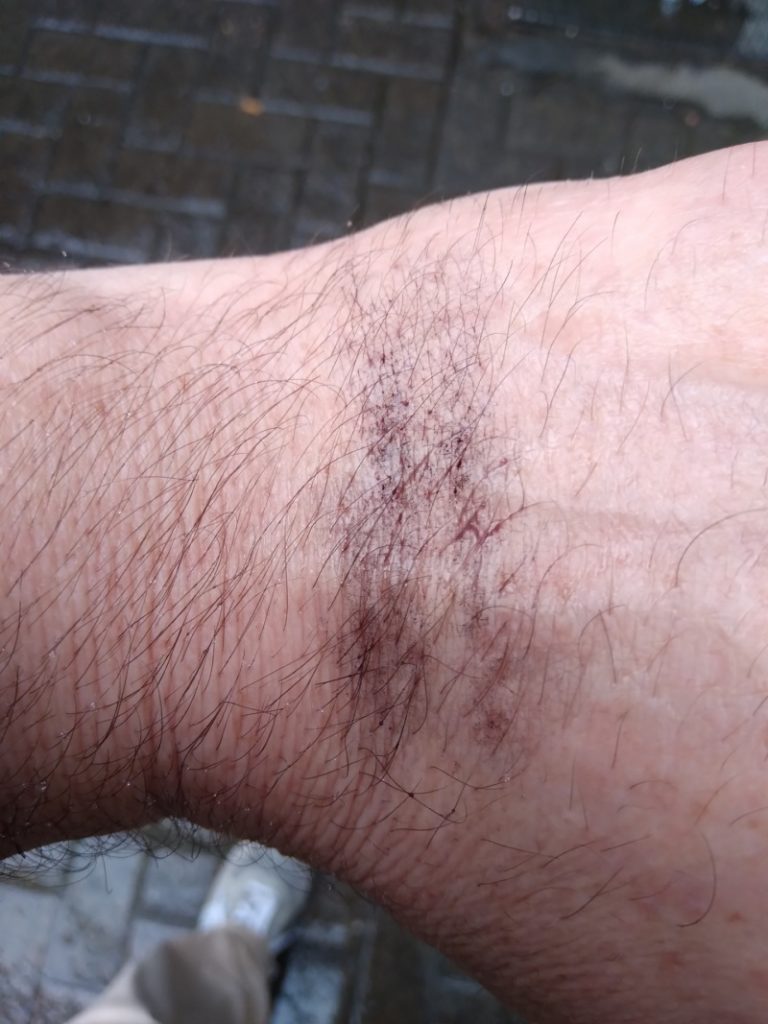 On the way out, we witnessed, but alas obtained no photographic evidence of, an act of cultural misappropriation: an Indian fan dressed as a leprechaun. We speculated on the outcry there would be if this had been reversed (that is, a leprechaun dressed as an Indian fan).
A couple of pints later, the match was abandoned without a ball being bowled.
Our decision to leave already vindicated, we made sure to follow the instructions on how to use the toilets.
We also obeyed the zero tollerant (sic) rules around drug use.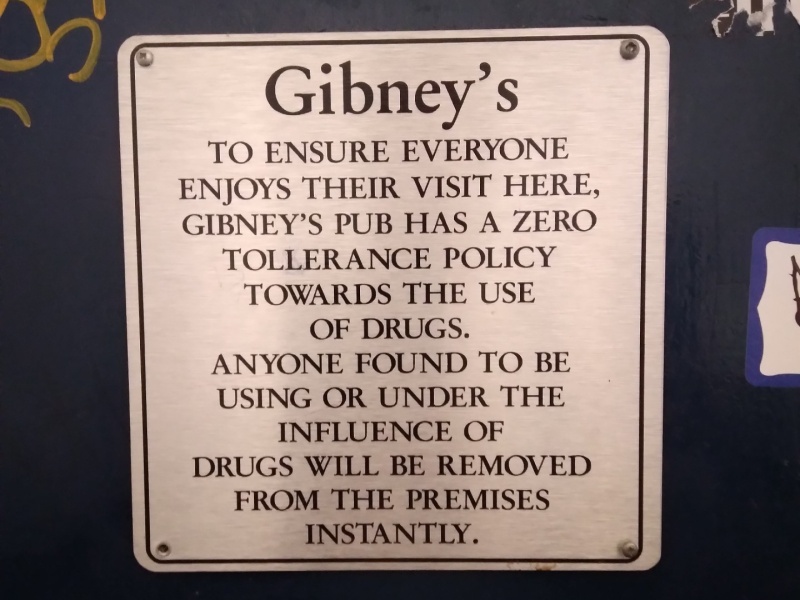 The Kerryman's sensible wife came to collect him shortly thereafter.
I had one further philosophical pint and a bag of scampi fries (EUR2) before being removed from the premises instantly.