2
minute read
"I've always had the ambition to play in England as an Englishman," said Dan Worrall last year, shortly before becoming a 'local player' for Surrey thanks to the British passport he was entitled to through his father. It's gone okay. He may wish he'd done it sooner.
County cricket has a long history of stocking its teams with ageing non-superstar Australian seam bowlers who somehow take buckets of cheap wickets. There's perhaps a certain discipline to bowling fast-medium on Australian pitches with a Kookaburra ball that discourages its practitioners from wasting a single delivery.
Dan Worrall was good enough in his 20s to earn three one-day international caps for Australia. If you want us to contextualise that level of recognition a little, that's one cap more than Brett Geeves, but one less than Brett Dorey.
So he's been a good bowler who may have played a few more top level games but for injuries. He's not been a world-beater. His Sheffield Shield record is 195 wickets at 29.43.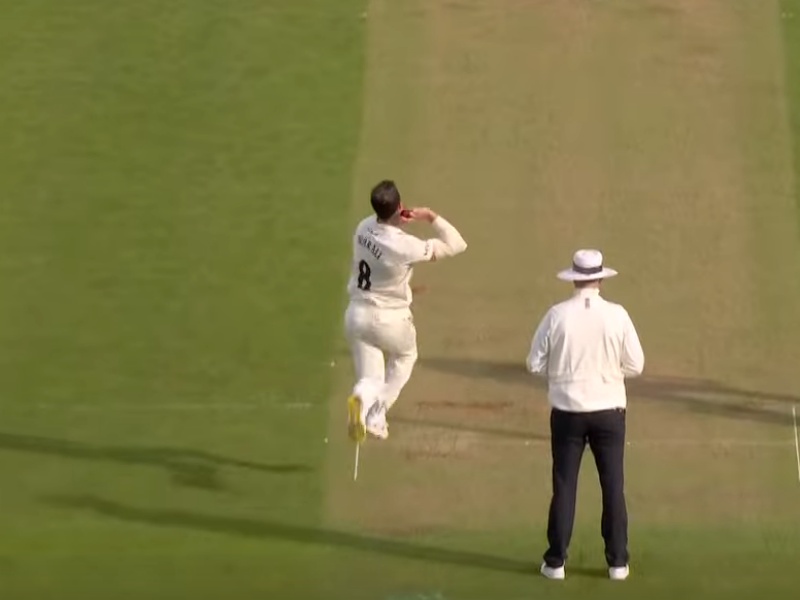 In his first season for Surrey, Worrall was their top wicket-taker with 39 at 24.15 and they pretty much sauntered to the title. So far this year he has 46 at 22.58.
County cricket is not ordinarily associated with agreement, but it seems to agree with Worrall.
It's easy to think that the outcome of the County Championship is shaped by the best British players or the most eye-catching names roped in from overseas. But the truth is that 30-something seamers who've given up on adding to their small collection of Australia caps are almost certainly more influential.
Worrall's ambitions these days are what you might call 'realistic'.
"I'm not young, but I'm young enough to go over and play for hopefully five or six years if I keep performing well and keep learning," he told cricket.com.au.
He reckons the best parts about being a professional cricketer are, "having good mates that you can travel the country with, you can go for dinners, you can play golf, you can go and watch bands."
It looks like he might win another County Championship too – which is nice. After Surrey made 396 against Warwickshire this week (in large part thanks to Ben Foakes, who increasingly has the air of a man pretty much livid with his station in life), Worrall took 3-34 and 5-25 to secure an innings victory.
The Championship table can be hard to parse with all the uncertainties of bonus points and whatnot. The way we look it is that second-placed Essex are averaging about 15 points a game and have three games to complete and at the time of writing, Surrey are 39 points clear of them. Surrey feel strong favourites, but Essex's recent habit of winning absolutely every game shouldn't harm their chances.
Follow this last, most-likely-drama-free leg of the County Championship with us by signing up for our email.