< 1
minute read
Bert writes:
It's been months now since The Revered One departed this plane of existence and ascended to the Sky (Sports studio). Such elevation cannot but affect a man, but I must say I had thought that Robert the Great would be immune, that he would be able to maintain his humbility and humilness. After all, that's why he is worshipped across the land.
So it was with considerable shock and disappointment that I came across this car parked just outside Wembley last Saturday. Surely not, I thought. Surely this is some sort of joke. But there it was, parked right in front of me, challenging my denials with its stubborn existence.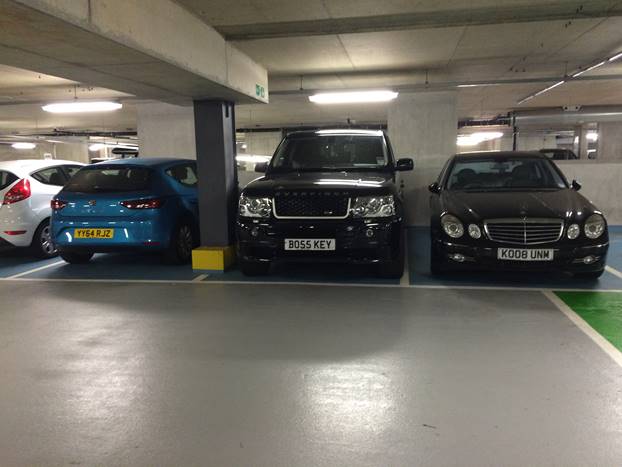 There are other possibilities, of course. Maybe this was some other Key, Derek Key for instance, a sales executive from Tring. Maybe this was un homage from a committed Keyist. Maybe this was just a random set of letters and numbers that only coincidentally represents the lad Rob. But the likelihood of any of these being true is extremely small. It was just my shipwrecked imagination desperately clinging to some driftwood of hope that came up with these nonsenses.
No, I fear we must accept the truth, that Rob Key is the kind of person who has a Range Rover with a personalised registration on which he describes himself as Boss. In other words, a wanker.