2
minute read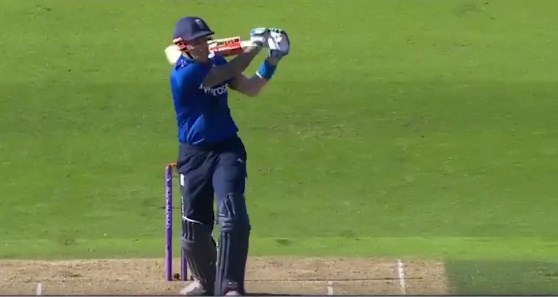 Boundaries are smaller, the white ball does sod all, fielding restrictions are imposed. There are all sorts of reasons why one-day cricket is different from Tests, but all are of secondary importance to the simple fact that it is.
England's quadruple nelson was built around a record hundred for Alex Hales which then set things up for a successful game of Stick Cricket for Jos Buttler and Eoin Morgan. It's interesting to note that these three batsmen are respectively: struggling, out-of-favour and outright rejected when it comes to the Test team.
It's hard to avoid asking questions. How can they be so dominant in one-day cricket and yet struggle to keep their heads above water in Tests? Could Alex Hales not go out and play the same way and make 171 off 122 balls in the longer format? Why can't Jos Buttler just play his natural game?
It bothers us that the formats are occasionally portrayed as being so different as to almost be separate sports. But at the same time, there are differences. We know this simply from the evidence above. Whether it's the scrutiny, the ball, the constant self-questioning as to what 'the right thing to do' might be, a good one-day player does not necessarily make a good Test player.
So should we completely disregard one-day performances when attempting to gauge Test worth (and vice versa)? No, of course not. There is huge overlap too. All three of the one-day batsmen mentioned earlier have a tremendous eye, which is an asset in all forms – an entry requirement even. If they assess risk and reliably choose appropriate shots, they are well on their way to becoming successful Test cricketers. All three have had at least some Test success anyway.
So having argued ourself in circles, what exactly is our point here? We suppose it's just a plea for people not to reach any kind of concrete conclusions about anyone ever. If a player can't help but pepper the boundary in 50-over cricket, don't cry 'get him in the Test team!' – but don't dismiss his achievements as irrelevant either.
The campaign to persuade excited fans to say "yeah, maybe worth taking a look at him in other formats," starts here.