2
minute read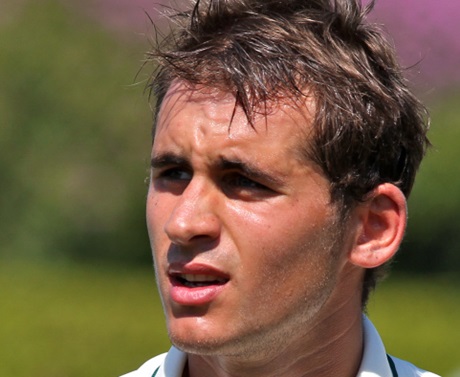 One of the worst things about Twenty20 cricket is that it's provided a label for one particular shade of grey. We don't know which one. Battleship grey maybe. Or gunmetal. It doesn't matter. The point is, you label something and it becomes a 'thing' – something distinct, something fixed.
Alex Hales is a Twenty20 batsman, you see. People say he'll bring a Twenty20 approach to Tests and because of this he effectively becomes some sort of experiment into which format is 'better'. If he fails, the long format remains the true test. If he succeeds, Twenty20 marches on.
But Alex Hales isn't Twenty20's nominated representative. He's just a cricketer. He plays all formats. He succeeds to differing degrees in each of them. He may take a different approach to other batsmen, but that's true of absolutely everyone. Even Chris Martin. Especially Chris Martin.
David Warner is another who remains branded a Twenty20 cricketer, despite the fact that he recently skipped a very well-viewed Australian Twenty20 tournament in a bid to ensure he was at his best for Tests. Much like Virender Sehwag – another batsman who was often jammed into the wrong pigeonhole following the rise of Twenty20 – his record is far, far better in the longest format. You could argue that Warner is a Test cricketer who bats aggressively rather than a Twenty20 cricketer who plays Tests. But that's missing the point. He's just a cricketer. It's all cricket.
At lunch on the first day of his second Test, Alex Hales was on 38 off 84 balls. He was the wrong grey for his normal pigeonhole. Instead, he was a perfectly effective birdshit grey – and rumour has it he can also mix plenty of other shades.