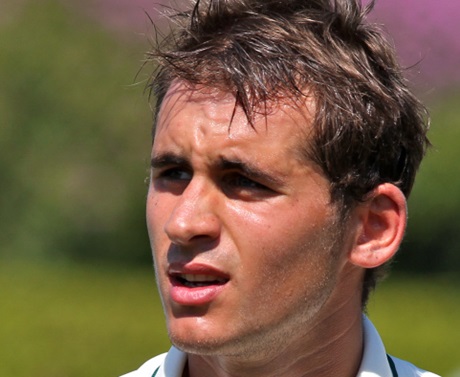 If you were starring in Voyage to the Bottom of the Sea and needed to act in a scene where the submarine grounded on the seabed or was attacked by some sort of leviathan, there was only one way to do it. You and the rest of the cast ran back and forth across the set as if you were being thrown about inside the vessel.
You ran to the left. And then you ran to the right. Those old school special effects. Were surprisingly entertaining.
England's 50-over batsmen seem similarly scornful of the middle ground. A year ago, they feared failure and sank, paralysed. Now they seem to have pushed off and run over to the other side of the set.
The whole playing-positively-with-little-regard-for-the-consequences approach is certainly better than what preceded it, but they do at times appear to have rebounded too far. Cheerleaders for positivity they may be, but believing it to be the answer to everything in all scenarios is nought but delusion.
The players may well tell themselves that they'd sooner be all out for 200 shooting for 400 than making 260 only to discover that isn't enough – but it isn't that simple. Sometimes 260 is enough and you know it's enough and you could have got there if you hadn't been quite so monomaniacal about playing with no fear of failure.
Tempering positivity doesn't equate to abandoning it. Of course fear of failure is counterproductive, but a healthy aversion to it needn't be.
Alex Hales appears to be one player who is increasingly immersing himself in the waters of flexibility. The strike-rate may have sunk a little, but the run count has soared.
As far as Hales' team-mates are concerned, the moral of the story is that the Gavaskar-Afridi spectrum has a broad middle and a couple of small steps in Jonathan Trott's direction isn't necessarily a crime.