< 1
minute read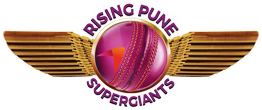 The answer is yes.
"Supergiants" beats "Super Kings" on account of it being one word. A 'super giant' would simply be a giant who was very, very good, whereas a 'Supergiant' is a massive dude with extraordinary strength and x-ray vision who can also fly. The fact that they are rising is merely an added bonus.
Kevin Pietersen is one Supergiant who will be rising in the Maharashtrian city of Pune this IPL season. In a massively unfortunate turn of phrase, his new captain MS Dhoni said of the grey-flecked controversialist: "He, like other seniors, has an added responsibility to groom the youngsters."
Pietersen has got away with a fair amount over the years, but not sure 'Dhoni told me I had to' would serve as much of a defence in a court of law.