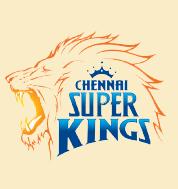 Yes, it's just what you think. As it says on the Chennai Super Kings website: "[Super] enhances the qualities of the word it is prefixed to. Super Kings then is not just about royalty, but about absolute monarchy."
So there you go. Absolute monarchy. That's what it's all about. A system of governance where the supreme ruler, the king, is accountable to no-one. He has total power over his lands and people.
But wait. It's 'Kings' plural. There are of course 11 of these particular Super Kings.
So presumably the 11 Super Kings are working as a sort of committee. These Super Kings have absolute power and can do anything they want, provided it's voted on and there's a clear majority behind each and every decision.