2
minute read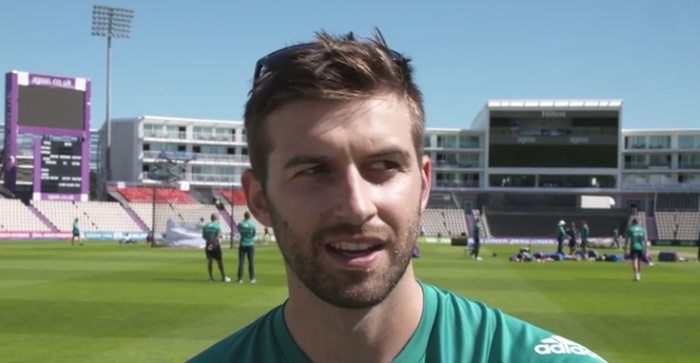 You may remember that earlier in the year, we wrote about the weighted, weighty decisions faced by Mark Wood this season.
Wood's long format career has been in the balance of late. An IPL contract seemed likely to keep him out of all early season first-class cricket and a consequence of that would have been reduced likelihood of playing any Test matches.
Fortunately, he bowled a load of toss in India and on such small things do career paths hinge.
Mark Wood's performance for Chennai Super Kings
Wood took 0-49 from four overs in the opening match of this season's IPL. He was the most expensive bowler on either side. He hasn't been asked to play again.
At some point since then, Wood approached the team bosses and said something like: "Um. If you don't really need me, could I maybe go home and play cricket?"
The Chennai Super Kings people said yes.
So what happens next?
In the short-term, Wood will attempt to secure a Test spot by playing precisely one first-class match for Durham ahead of the Pakistan series.
Technically, he is "the man in possession" having played England's most recent five-day match, only it never really seems to work like that for bowlers.
Also, he didn't make an unarguable case in his most recent Test outing and there's also a case for saying that England would be better off trying to identify a short-pitched specialist as the third seamer.
Whether he plays the Pakistan Tests or not, that single County Championship match is the only one Wood is likely to be available to play until England's short format commitments come to a close on July 17. Durham then have just one more Championship match in which he'll be able to showcase his red ball competence before the India Test series starts. He'll probably be rested for it.
What happens longer term?
That's the bulk of Wood's season. That's his opportunity to "nail down a Test spot".
Should he fail to achieve that aim – which, given the circumstances, seems entirely possible – he could instead train his hammer on the shortest format and try and nail down an IPL spot.
A man who prepared for this Test summer by playing the IPL and who prepared for the IPL by playing a one-off Test match might at some point conclude that he'll get better results if he narrows his focus.
Conclusion
Being a professional cricketer can really get in the way of being a professional cricketer these days.