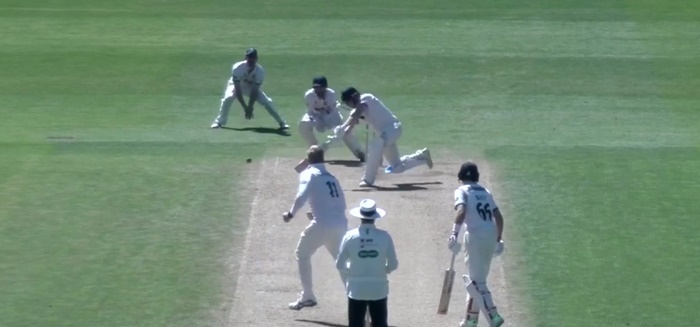 Well the message is clear: if you want to identify batsmen who will one day go on to play for England, contract a very heavy cold, take time off work and watch a bit of the Under-19 World Cup. You'll have to endure quite a lot of Alan Wilkins, but at least you'll also see the future.
D Charlton took this course of action earlier this year, reflecting on Harry Brook's performance that "there was something about [him] that had stardust on it."
Similar conclusions could be drawn this week after Yorkshire beat Essex despite being bowled out in 18.4 overs on the first morning. The story of the match is the comeback, but the story of the scorecard is Harry Brook.
To outline this, let's have the batting podium for each innings of the match.
1st innings: Ballance 22, Pujara 9, Bairstow and Leaning 7
2nd innings: Lawrence 48, Harmer 36, ten Doeschate 18
3rd innings: Brook 124, Bairstow 50, Pujara 41
4th innings: ten Doeschate 34, Lawrence 32, Cook 26
You're not mistaken – the batting podium really did just become a thing.
It's tempting to look at which bowlers are doing the damage in these low-scoring matches, but that 124 really is out on its own.
Watching highlights of his various innings, Brook seems to combine exquisite high-elbowed off-side play with gnarly shovels and hoicks to leg.
This is an excellent combination. Who among us hasn't idly imagined a sci-fi film in which the consciousnesses of Rahul Dravid and Paul Collingwood are each battling for supremacy having been downloaded into the same body?
This is the glorious conclusion to that story. Rahul Dravid realises that Paul Collingwood is a really great bloke and Paul Collingwood realises that Rahul Dravid is a really great bloke and they agree to share the body and workload. They are greatly happier than they ever were living solo.