3
minute read
The Ashes has already delivered a great many remarkable moments, but few have been quite like Harry Brook coming on to bowl early on day two.
It wasn't so much that Brook was getting a bowl – it was when.
It was inside the first hour and after two quick wickets to Stuart Broad, Australia were 39-2. Who did Steve Smith and Usman Khawaja expect to see come on to bowl at this point? Ollie Robinson, most likely, or Ben Stokes, or Moeen Ali.
Definitely not Harry Brook.
Brook is a marvellous bowler: pure, scintillating, part-time military-medium. He didn't so much hit the pitch hard with his opening half-tracker as pat it very gently. That one was clocked at 67mph and by the end of the over he still hadn't threatened the UK motorway speed limit.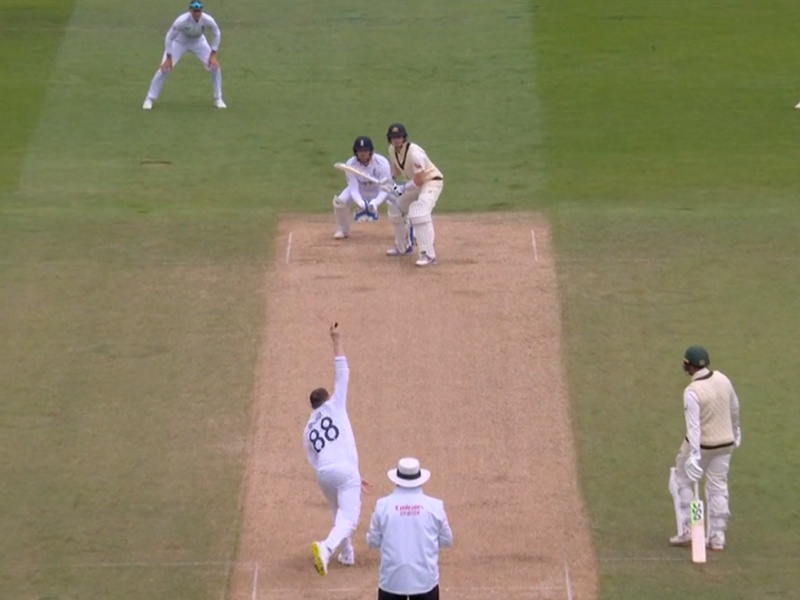 "Who's the filthiest bowler you ever got out to?" Michael Atherton asked Ricky Ponting, midway through the over – which should give you some sense how his bowling was perceived.
It was real club cricket level stuff. Jonny Bairstow somehow managed to capture both the nonsense and genuine threat of it by excitedly needling Smith with an, "Ooh, what's coming next?"
What *was* coming next? No-one really knew. We were transfixed.
Tango and bash
A lot of guff is spoken about England's current approach to Test cricket, but they do unarguably make games more interesting. They hope that other teams will follow their current example, but this was just another example of how that isn't really necessary. It only takes one to tango, as the old saying doesn't quite go.
When England began their innings, Pat Cummins had spread his field in a weird and interesting way. This intriguing tactic was not some proactive innovation on his part; it was just a reaction to the other team being weird and sloggy.
In any given Test match, one team being weird is enough. One team being weird forces the other team to do things they wouldn't ordinarily do and if you're following the game, those decisions provide food for thought.
Harry Brook's over was the same. Here we got to see how two of Australia's finest batters would counter Genuine Dob in the 15th over of an innings, which is not a thing we remember seeing them do before. Smith and Khawaja didn't choose to face Genuine Dob. Ben Stokes forced them into that situation.
It also wasn't the worst move in the world. We will always maintain that real, out-and-out medium pace can actually be quite threatening to Test cricketers, simply because it's so alien. Top level batters just aren't that well grooved against 67mph filth.
The wisdom of Stokes' move was evinced by Ponting who momentarily lost all self-awareness. Like most people, Ponting's knee-jerk response was something approaching scorn, but he then went on to describe how bowel-shudderingly disconcerting he'd find the scenario were he at the crease.
It's hard not to think about how embarrasing it would be to get out to a 67mph long hop in this situation and that's exactly the kind of fearful mindset that can undermine a batter.
Smith took a single off the final ball, which we'll chalk up as a mark of his genius.