2
minute read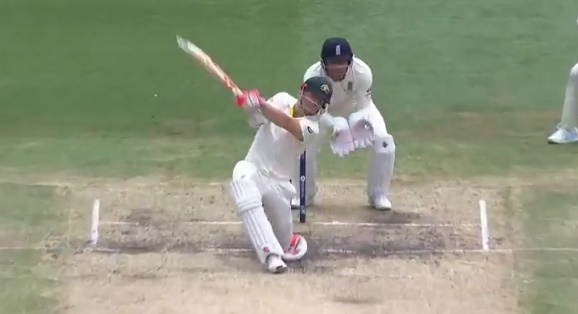 We've always loved part-time bowlers. Just as many of our favourite batsmen are tail-enders, so many of our favourite bowlers are occasional fill-ins, such as Gary Ballance, Alastair Cook and James Vince.
Sadly for us, it always feels like England are far more part-timer-averse than the other Test-playing nations. Michael Clarke used to pride himself on leftfield bowling changes, while you always felt that MS Dhoni would bowl pretty much anyone, provided they had at least one arm. England captains generally prefer to rotate the same frontline bowlers until the opposition hit 700.
But part-timers aren't just about fun; they're also about disrupting rhythm. We've already described this as well as we can in the past, so brace yourselves for a copy and paste.
We play squash. Every now and again, the stars align and both ourself and our opponent have decent fitness and excellent timing and we play the sport like it's meant to be played. At these times, the rallies drag on.

When things are going really well, we middle the ball every time, play it exactly where we want to, but neither of us can engineer a winner. It becomes a strategic battle, which is very satisfying. However, these points are almost always resolved in exactly the same way: with a mishit.

It's not that every shot in the rally's the same. It's that you get used to the way the ball moves, whether it's a drive, a drop shot or something played off the side wall. You're in rhythm. Your body's moving into the right position long before the ball arrives and it does so with perfect timing.

A mishit plays havoc with this. Your brain simply can't get to grips with the weird, looping trajectory or the non-angle which brings the ball to the middle of the court.
This is not purely an amateur phenomenon. Facing out-and-out filth is hard when you're not used to it. Everyone's vulnerable. We've seen AB de Villiers dismissed by a ball that bounced twice before reaching him.
You get good at what you practise, so if there's one delivery most professional batsmen feel confident facing, it's an 85mph delivery that would hit the top of off stump.
What they're far less used to is a stinky 72mph long hop way down the leg-side. They may not get out to it, but the brain can't quite get all body parts into unfamiliar positions with nanosecond perfect timing.
When a partnership drags on, filth can work. More filth please.