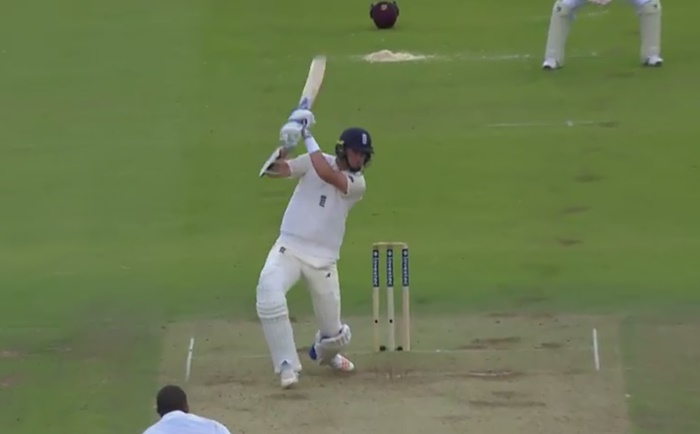 Stuart Broad's batting just gets better and better. Maybe not by the traditional metric of batting average, but there are far more sensible ways of assessing a cricketer's worth.
Once upon a time, Broad was a good batsman: high left elbow, great timing and solid defence. Then he top-edged a Varun Aaron bouncer into his own face and everything changed. (We were there when it happened but apparently didn't think to write anything about it.)
The after-effects were enormous. Speaking to the BBC seven months later, he said: "If I have two glasses of wine I have black eyes."
Weird. And it affected his batting too.
For a while, Broad became a bad batsman; a (justifiably) cowardly tail-ender who backed away from even the full balls. But then gradually he started piecing his game back together and rebuilt it so that it was even better than before.
The sweetly-timed drives remain, but the defence is gone. There is now a glorious fragility to every innings, a feeling of impermanence that makes you savour every boundary.
He's also introduced some new shots. Rather than dodge the short ones, he's instead resolved to flail at them like a cornered madman. Woeful shot selection, panic and unusually good hand-eye coordination don't half make for an exciting stroke.
As Broad contorts himself, unreeling those long arms in a hard-to-predict parabola, no-one can truly know what will happen next. Even if he middles it, you can't say for certain at what height the ball will be travelling – although you can be sure that it will be airborne.
So anything can happen, but no innings is likely to last too long. As such, Broad is rapidly becoming our favourite batsman. This new improved version might even rank right up there with Steve Harmison and Murali.