3
minute read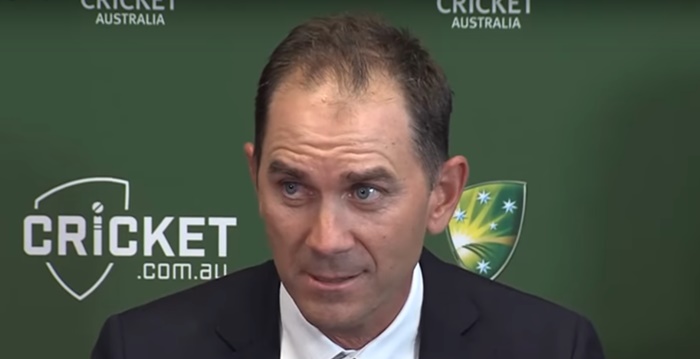 Of course he did. This is not a bet anyone would have taken. Justin Langer is exactly the kind of guy who would say something like "humbling" when given a new job.
He did however come up with an even better quote – and by "even better" we of course mean "even more ridiculous". Honestly, it's one of the all-time great Australian sporting quotes. We're really looking forward to sharing it with you.
But first, let's deal with the 'humbling' thing.
"It is humbling to be appointed as coach of the Australian men's cricket team."
'Humbling' means making you feel unimportant or insignificant. Justin Langer clearly feels that coach of the Australian men's cricket team is a very trivial, worthless thing to be.
Perhaps this is because unlike the players the coach doesn't get to wear the hat. Justin Langer really loves that hat.
Another thing that happened when Justin Langer was appointed coach of the Australian men's cricket team was that he reflected on the Australia teams he was a part of back in the day. What is about to follow isn't actually the even more ridiculous quote. It is another one. We're still building up to the even more ridiculous quote.
He said:
"It was so competitive to get into the team, but when you walked through the door for that Baggy Green, it was like brotherhood, it was like a nightclub, it was awesome."
Which was it, Justin Langer? Which of those three things – brotherhood, a nightclub and awesome – was it actually like? Because it can't have been all three.
We do not have a brother, so we are willing to accept that brotherhood could conceivably also be awesome. We have however been to a nightclub and we are quite confident that a nightclub is not awesome.
Nightclubs are harrowing places of dancing where it is impossible to hold a conversation, where you are left at the mercy of your own thoughts. Your own thoughts will be stuff like "why is everyone enjoying this?" and "how can I enjoy this?" and "why can't I stop thinking about how I'm not enjoying this?" and "why do I suddenly feel really nauseous?" and "how long am I trapped here feeling really nauseous?"
That is not awesome. Justin Langer seems very confused about what walking through the door for that Baggy Green was like.
Langer also went on to claim that he is "a bit of a hippy". He said:
"My daughter gave me a shave two days ago because one month every year I like to grow a beard and not wear shoes."
Again, this is not the even more ridiculous quote. This is just another average Justin Langer quote. This is him telling you that his ideas about alternative lifestyles hinge on facial hair and footwear.
We like the idea that Justin Langer would do these two things for exactly one month in every calendar year. We hope it coincides with the Ashes.
But enough of all this. You've waited long enough. Let's get to the even more ridiculous quote.
"It was ANZAC Day a few weeks ago and one thing about Australia is mateship is really important. Elite mateship within the Australian cricket team is going to be a key value."
Please let that sink in. Justin Langer has just coined the term 'elite mateship' and rather than being embarrassed about it, he's instead doubled down and made it a central tenet of his whole philosophy.
Needless to say, we are absolutely delighted with Justin Langer's appointment as coach of the Australian men's cricket team.