2
minute read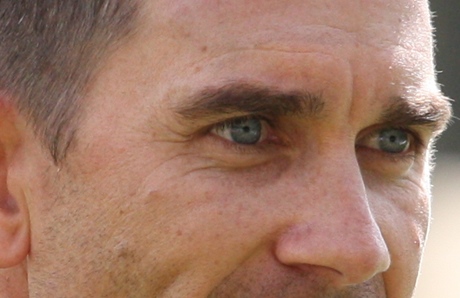 Justin Langer has a philosophy. It's changed the culture of the Western Australia cricket team and made them successful. Central to his philosophy are the following three rules:
Use common sense
Keep things simple
No mobile phones at training
This revelation comes from within an almost transcendentally nauseating interview. Other highlights include his Christian faith ("I've probably got about 15 to 20 sets of rosary beads at home"); how he and his wife dedicate an hour to each other every morning (or at least they do when he's in town); and his habit of scrawling trite quotes on the walls of what is now his daughter's room…
"The words on the wall are just scriptures and quotes. They're just reminders. Every now and then I go up and lie on her bed and just surround myself."
Try as they might, this current generation of Australian cricketers just can't quite muster the same level of exceptional loathesomeness as that 2005 outfit.
It's the same kind of guff that Matthew Hayden comes out with. All this belief, self-improvement and relentless positivity – it's almost like a cult. "My name's Justin and I believe in successfulnessment."
It's hard not to picture Warnie sat in the corner of the dressing room, gawping at them with a cheese toastie in his hand. The sad fact is, Warne's actually not much better these days. At some point the fat idiot must have been infected by it all – it's just that the disease just took a decade to gestate thanks to all the cheddar clogging up his synapses.