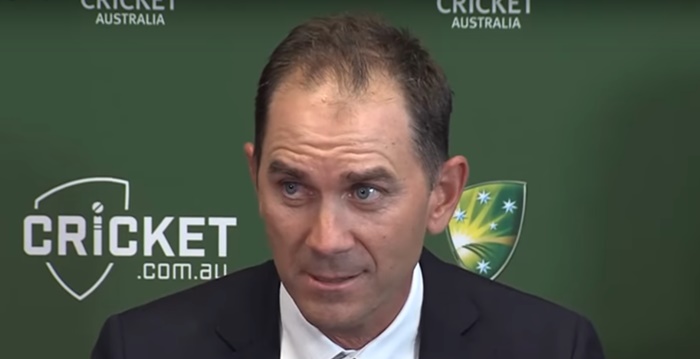 First, some conventional honesty – albeit it's honesty in drawing attention to some of our own dishonesty. What follows is a genuine quote from Justin Langer, but we've deliberately shorn it of context.
You could argue that our way of using this quote misrepresents what Langer was actually trying (and failing) to convey. We would counter that by saying that this is the only way that the concept of 'elite honesty' makes any sort of sense whatsoever.
Langer's definition of 'elite honesty' is as follows.
"You can lie to everyone else, but you can't lie to yourself."
That makes sense, doesn't it? That makes sense as a philosophy that an Australian cricketer might actually live by. You can lie to everyone – absolutely everyone – but not to yourself. That is the line you butt up against but do not cross – lying to yourself.
We can also bring you an update on Australian cricket's elite sanctimony. In the comments section of an earlier piece, Danny pointed out to us that Langer has previously written that his 'vision' for Australian cricket team will be achieved through, "elite professionalism, elite honesty, elite learning, elite mateship and elite humility."
'Elite mateship' we've already covered (we referred to it as "one of the all-time great Australian sporting quotes" at the time, which if nothing else is a good indication of how much guff is being spouted of late). The one that really deserves a little attention however is 'elite humility'.
Let's break it down. Humility is the quality of having a modest or low view of one's importance. Langer wants his team to display this at an elite level.
This basically amounts to competitive humility. They're trying to win at humility. Assuming they make it to the final of the Humility Olympics, we all know who they'll be facing.