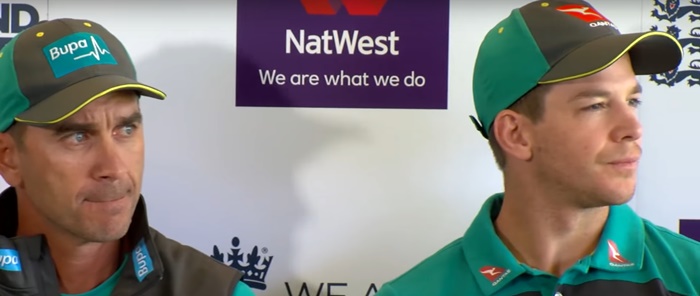 We always do our best to keep you updated on the exact whereabouts of "the line," according to its official custodians, the Australia cricket team.
In news that will be hugely reassuring to everyone, Australia's new captain and coach say that they are well aware of the location of the mythical "line" and have revealed that it is currently what separates "banter" from "abuse".
Justin Langer said: "If I play Uno with my daughter there's lots of banter. We sort of sledge each other, but we don't abuse each other."
Justin Langer's daughter may know the difference between banter and abuse but it's been a blurry divide for some Australian cricketers in the recent past – just as the difference between "cheating" and "not cheating" has at times escaped them.
Fortunately, captain Tim Paine can reassure us all.
"We know what's right and what's wrong, so it's pretty simple."
Well that's a relief.