3
minute read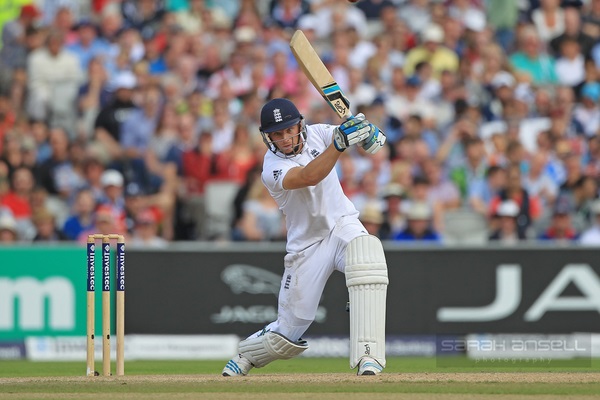 We've always said that Jos Buttler seems much, much safer at the crease – and a far more reassuring presence for England fans – when he's just standing there spanking sixes, all bionic eyes and adamantium wrists.
We wrote about this in 2015 and Buttler himself seems to have been paraphrasing us all week when explaining his recent Test competence.
Bat like Buttler
Buttler's unique selling point is surprisingly reliable irresponsible batting. For most batsmen, risk increases exponentially with every attempted step up in scoring rate, whereas for Buttler, the relationship appears to be more linear.
When Buttler scores twice as quickly, he is perhaps twice as likely to get out. If anyone else tries to do the same, they're about ten times more likely to get out.
Jos Buttler's version of risky batting isn't really all that risky when weighed against the likely returns, so it's best if he feels that it is a legitimate and acceptable option.
"Fuck it"
During the last Test, TV coverage gave us a glimpse of the message "fuck it" on the top of Buttler's bat handle.
We can already sense the meaning of the message being subtly twisted as people hear about it second and third hand.
What the message isn't: Jos Buttler is not a carefree T20 specialist who doesn't give a shit, expressing to the world how little he cares.
What the message is: Jos Buttler cares slightly too much and the message is a reminder to himself that only when he feels liberated can he give a proper account of himself.
(The 'fuck it' thing has been covered in loads of place this week. Our favourite piece was Ali Martin's, because starting a mainstream media article with 'Fuck it' really unbalances any readers who don't know why you're saying it. An article that starts 'Fuck it' could go in a very surprising direction. Every time we've read 'fuck it' in one of these articles, we've heard it in a John Goodman voice in our mind's ear. It's funny to imagine that the full message might be 'Fuck it, dude. Let's go bowling,' because bowling is one cricket thing that Jos Buttler has very rarely done. (Career record: two overs, no wickets for 12 runs.))
No, really – bat like Buttler
The other thing that happened in the last Test was that other people started batting like Jos Buttler.
That isn't to say that Alastair Cook started ramping yorkers through his eyelashes. It was just that everyone started batting way out of their crease to negate the Pakistan bowlers' swing and seam.
The results were ostensibly unspectacular, but most batsmen got some runs – which isn't something you've often been able to say about England in recent times.
It strikes us that having a diverse batting line-up is very healthy as it means the team as a whole has access to a wider variety of ideas about how to score runs in any given set of circumstances.
As the divide between England's red and white ball teams has become more pronounced, the Test team in particular has become a sterile monoculture of first-class specialists. Test cricket is the format in which you must be most adaptable and having different voices and different ideas within the team cannot be a bad thing.