2
minute read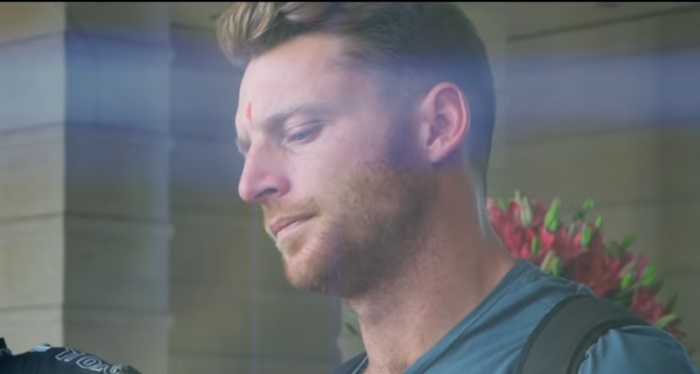 Remember when R Ashwin mankadded Jos Buttler? Here's the footage.
There are two ways of looking at the incident.
(1) You look at that delivery in isolation and you try and work out whether it was a legitimate dismissal or not. Many people are doing this. Lots of the analysis begins with the word "technically" and we honestly can't help but hear it in the voice of Comic Book Guy from the Simpsons.
(2) You ask why it happened to Jos Buttler. Again.
Back in 2014, Sri Lanka's Sachithra Senanayake made as if to mankad Buttler but pulled out of actually doing so. The message was clear: "Stop wandering halfway down the pitch before I've bowled the ball. You're taking the piss."
Buttler continued ambling down the pitch and so a few balls later Senanayake mankadded him for real.
This is what the mankad is for. It's a deterrent. It deters batsmen from turning a 22-yard single into a 15-yard single. And to work as a deterrent, it does actually have to be deployed every once in a while.
All the same, it's very rare. The fact that Jos Buttler has now been mankadded twice is therefore striking. As the old saying goes: Mankad me once, shame on you. Mankad me twice, shame on me.
Context
We didn't see the lead-up to Ashwin's mankad and most reports are rather overlooking it in favour of "technically…" But the context is surely what matters most.
Is Jos Buttler a mankad candidate? Is he quite often just asking to be mankadded?
It is rare for a mankad to come out of the blue. Ashwin himself says it was "pretty instinctive" but why was it in his head to even try it? Had he noticed Buttler wandering out of his ground before the ball was delivered a few times already and grown irritated?
If it was just a one-off move that came out of the blue, it's not a particularly good look for Ashwin because that particular delivery wasn't a really clear-cut case of the batsman walking miles down the pitch, smug in the knowledge that he is inexplicably protected by 'the spirit of the game'.
It was marginal and marginal crease departures are often the times when bowlers choose to 'warn' batsmen. In short, if you're going to mankad someone, you're probably going to get shit for it, so at least try and pick a moment when it's really clear cut.
If it wasn't a one-off move that came out of the blue, we're a lot more sympathetic to Ashwin and a lot less sympathetic to Buttler. Sure, on this particular delivery the batsman didn't seem to have committed any major piss-takery, but if he'd left his crease early a few times leading up to his dismissal then that's cheating and tough shit.
But like we say, we didn't see the context. All we can do is ask the question again: Is Jos Buttler quite often just asking to be mankadded?