2
minute read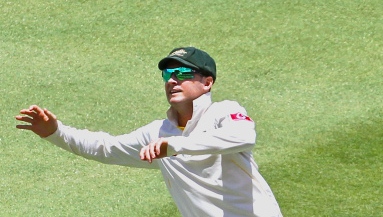 One of the most annoying things about the Australian cricket team is not its verbal aggression but the players' relentless self-righteousness about it.
Here's a quote from Michael Clarke that you'll feel like you've read a thousand times before.
"I think we play our cricket hard on the field but I think as Australians we understand and respect there's a line you can't cross."
What Clarke doesn't get is that what he perceives to be 'the line' might not necessarily be the line to everyone else in the world. Who made you King of the Line, Michael? Why do you get to decide what does and doesn't go?
He reminds us of one of those strong-willed but stupid kids who's forever changing the rules of whatever game he's playing so that he always wins. He's trying to enjoy his victories, but all the other kids are sort of rolling their eyes and thinking maybe they should go and do something else now.
In the same interview, Clarke also says that he himself has crossed the line twice in the last year.
Actually, he says he 'made no bones about' the incident with James Anderson and that what he said 'wasn't appropriate'. However, a second later he's going on about the importance of going close to the line, but not crossing it. He then appears to imply that this incident and a similar one with Dale Steyn fall under the heading 'Australians playing cricket extremely fairly'.
Maybe it's just that Clarke has a different definition of 'the line'. In his world, you can cross the acceptable/unacceptable threshold with impunity. What he's talking about is the line that separates 'not stabbing someone in the eye with the scorer's pencil' from 'stabbing someone in the eye with the scorer's pencil'.