< 1
minute read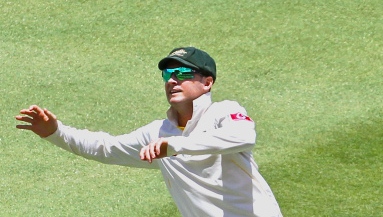 Legal documents associated with Mickey Arthur's ludicrous AUD 4 million compensation claim against Cricket Australia are said to detail deeply felt emnity between Michael Clarke and Shane Watson. This is, apparently, news.
A fairly large proportion of the Australian population has always hated Michael Clarke, seeing him as an image-conscious metrosexual who's been given an easy ride. An even greater proportion of the Australian population hates Shane Watson for being an image-conscious metrosexual who whinges a lot, throws away promising starts and who is forever getting injured. Being as both Clarke and Watson are Australians, OF COURSE each is going to hate the other.
It's basic statistics. Chances are most of Clarke and Watson's team-mates hate both of them. Why wouldn't you? The rest of us do.
Just because one person's a bit of an arse, it doesn't mean they're necessarily going to be great mates with other arses. In reality, people are generally most irritated by the negative qualities in others that they themselves possess. Clarke and Watson share plenty of irritating qualities with which to rub each other up the wrong way.