< 1
minute read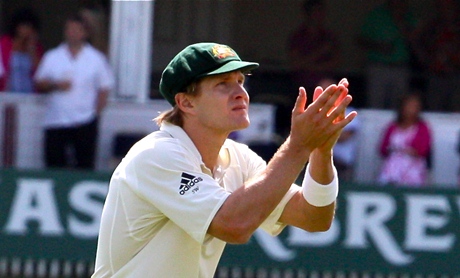 One answer would be 'because Michael Clarke's injured'. If you're wondering what's wrong with Clarke, a Cricket Australia spokesman said:
"Michael Clarke has had his right hamstring assessed by team medical staff following the game and the team physiotherapist has confirmed that Michael has stiffness in the right hamstring."
There's a joke in there somewhere. Something like: "How many Australian medical professionals does it take to diagnose a stiff hamstring when someone complains that their hamstring feels stiff?"
Anyway, this isn't the point. The point is that Shane Watson will become captain. We've said before that we have no real clue about captaincy. It's a management job really and thankfully most of the tasks involved aren't televised. We're therefore somewhat in the dark about players' suitability for the job.
But still. Shane Watson? Captains should be strong and resilient, yet Watson can't even bear to retain his own body hair. Maybe that's right though. Maybe Watson truly is the embodiment of contemporary Australia: Blonde, metrosexual, fragile, no longer troubling the speed gun and not especially good at Test cricket.