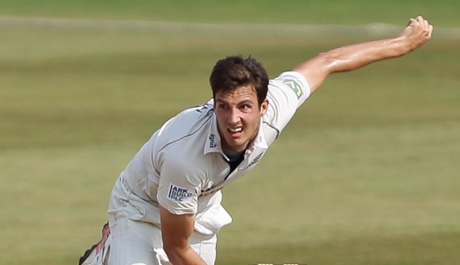 We've mixed feelings about whether or not Steven Finn should be dropped. On the one hand, he is reassuringly distinct from England's other bowlers, but on the other, he did a damn good impression of someone who went to pieces and became a complete liability during the first Test. It also felt significant that Alastair Cook held off using him for so long in the second innings.
One thing we'd say in favour of reliable pudding-face, Tim Bresnan, is that solid, stolid fast-medium is probably a decent enough approach against many of Australia's more skittish batsmen. Our worry is that something more might be needed for Chris Rogers and Michael Clarke. Perhaps that's where Jimmy comes in.
We also wouldn't say no to a slice of Onions. He's always the man to take wickets in county cricket and that's a much more demanding task than bowling to Phil Hughes or Shane Watson once he's got past 40 and turned rubbish.