< 1
minute read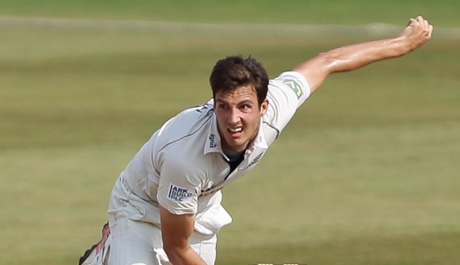 As in 'returned'. He hasn't got ankylosing spondylitis or anything.
He's also only back in the squad, not necessarily the team. Plus he hasn't been away that long. If we're honest, we're only doing this joke because we know we'll get complaints if we don't.
But it does feel like Steven Finn's back. He's in ostensibly the same situation as at the end of the Ashes tour, but whereas then he was on a downward curve heading towards being considered 'not selectable' by Ashley Giles, it now feels like he's on an upward curve heading towards Godfrey Evans knows where.
We're quite happy about this because Finn does at least threaten to address the fast-mediumish qualities of the England attack. Tall and sometimes fast, he's distinct from the others.
Liam Plunkett hasn't had a chance to play on a non-blancmange pitch yet, but he hasn't been as eye-wateringly quick as we'd hoped (pace isn't everything, but it is something), while Stuart Broad really should offer something different being so tall, but somehow doesn't. He always seems to bowl like a much smaller man.
Finn is undeniably tall and he certainly can be quick. More importantly, he seems capable of bowling those deliveries which make the batsman feel like he has no cricket bat, but additional knuckles.