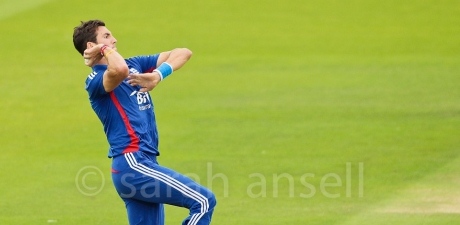 If there's one thing we like, it's people who fall over a lot. With that in mind, we're calling for Steven Finn to be inked into the England Test team for the forseeable future.
We already knew that Finn was an accurate bowler from what we saw in Bangladesh, but we only suspected that he could be fast. He topped 90mph once at Lord's and given a year or so, injuries permitting, he should be pretty fearsome.
Steven Finn tells people that he's 6ft7in, even though he's actually 6ft8in, because "it's embarrassing". You've got to like someone who thinks an inch makes all the difference when you're talking about those sorts of measurements.
"No officer, I wasn't doing 155mph in a built-up area, I was doing 154."
"No, I didn't eat 17 bags of crisps in a row. I ate 16."
"No, your Honour, I didn't brutally murder 26 prostitutes, it was 25."
Not that we'd like the people who might have said the above. That's slightly different. Something to do with innocence.