< 1
minute read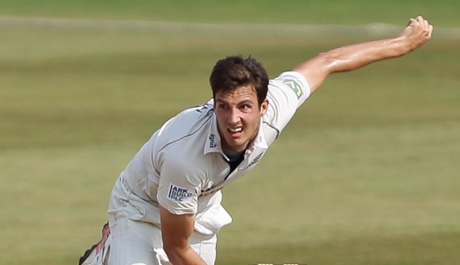 Steven Finn's flying home. A couple of months aping James Anderson's years of one-stump, solitary bowling seems to have been enough for him. Ashley Giles describes him as 'not selectable'. It's all gone to rat shit.
There are some activities you really shouldn't overthink. Fast bowling's probably one of them. You can make tweaks and hone what you're doing, but when it reaches a point where you're running in concentrating on doing that particular thing or not doing that particular other thing, it's time to disengage the mind.
If you're a professional cricketer, thinking like that swiftly translates into acute awareness that everything in your entire life hinges on whether or not you can do this particular thing. This is not the right frame of mind for doing the thing. Thing-doing needs to be automatic. It needs to be brainless.
We recommend that Finn turns to some of the traditional remedies for overthinking. He should make IPA or Cabernet Sauvignon part of his warm-up. Not too much – overdo it and you'll suffer an entirely different brand of poor performance – but just enough to deaden the part of the brain that cares about consequences. A bit of gung-ho lairiness and far fewer inhibitions might be all he really needs to get back up and running again.