2
minute read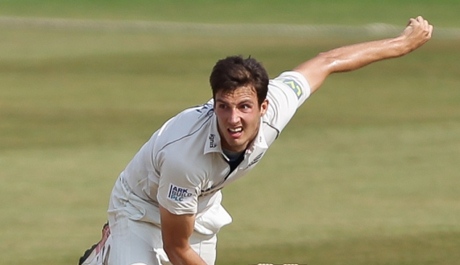 There's a trend for talking about Steven Finn like he's some sort of charity case at the minute; as if he's only been selected for England as some sort of favour to his mum. All the other boys are being very polite and encouraging and everyone wants something to go right for him so that they can all overcelebrate and pretend that he's every bit as good as they are.
There was an air of this when he bowled his first ball at Edgbaston today. The crowd, who had just been watching the most successful opening bowlers England have ever had, went up a notch. There was a roar of goodwill. A roar of encouragement flecked with desperation. People want Finn to do well.
That first ball was short. The second one was also short, but a bit wider. The third one was similar to the second one. The crowd's enthusiasm waned. When it came to building some sort of symbiotic mutually-beneficial relationship with them, Finn appeared to have missed his window.
We're writing during the lunch break, at which point Finn is still persevering with his plan of pushing the batsmen back, setting them up for the full one.  There have been six overs of setup so far.
You wonder to what extent Finn noticed the timbre of the crowd noise for that first delivery. Maybe if he bowled in a netted laboratory this afternoon, he'd find himself peppering the stumps. Sometimes it feels like he's only bowling ineffectually because everyone's so desperately hoping that he won't.
We're all rooting for you, Steven. And we apologise for that.