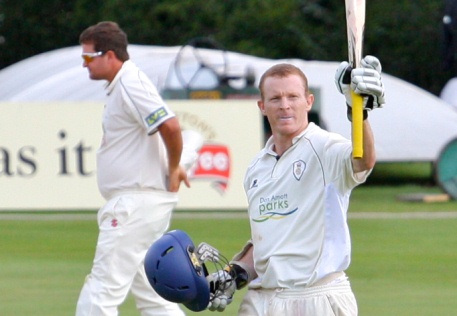 Chris Rogers did the hard bit. He faced the swing. He faced the fresher bowlers. After that, things all got a bit fast-medium.
Things getting a bit fast-medium is pretty much our worst nightmare when it comes to watching England. We might start using the phrase in other contexts.
"How was dinner?"
"It was… fine…"
"Fine? What does 'fine' mean?"
"Well, you know. It was just…"
"What? It was just what?"
"It was just a bit… fast-medium…"
"Get out."
Whatever the rights and wrongs of the various reviews, England just didn't create many chances. We expected reverse swing considering the arid conditions over the last month or so, but we didn't really see it. With this bowling attack, that pretty much leaves England with a bit of fast-medium.
Michael Clarke played well though. Once he was up and running, it was a day of deft cuts and perfect timing. It's refreshing to see that kind of an innings because that's not generally how batsmen go about their jobs these days. You feel like you're seeing something unique and get a real sense that you're watching someone unusually talented, rather than some sort of factory-produced, gym-built automaton.
For his part, Steve Smith looked awful; really, really hideously bad. We've no idea if that means anything with Smith. Some batsman look like smeared dog excrement but still score runs. Then again, he was only facing fast-medium.