2
minute read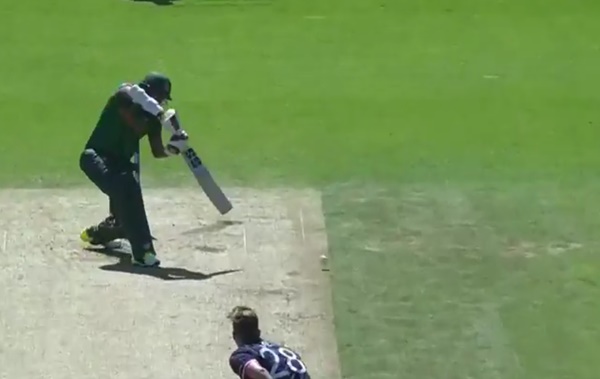 'Will four right-arm fast-medium bowlers be sufficient?' England apparently asked themselves before the opening match of the ICC Champions Trophy.
'No, better make it five," they concluded, for reasons that were clear to no-one.
It was very odd. One of the few things we said about England's likely strategy for this tournament was that they seemed very keen to field a varied attack. They had a left-arm swing bowler, a leg-spinner, a fast bowler and a finger spinner to offset the inevitable right-arm fast-medium.
So what did they do for the first match of the tournament? They picked five – FIVE – right-arm fast-medium bowlers, binning their left-armer and the leg-spinner who's been taking all the wickets and playing all the games.
That number of right-arm fast-medium bowlers again: five.
And yes, we have reclassified Mark Wood as fast-medium for this assessment – because once you have four right-arm fast-medium bowlers, 5mph of extra pace really isn't enough to distinguish you from the rest of them.
Much is said about England's batting line-up. That's the thing everyone seems to get all het up about, as if 300-plus scores are still some kind of unusual thing that only England have mastered. We've regularly heard that the batting is great and the bowling poor – but that's really not the case.
What people overlook is that England have been putting out a bowling line-up that is shaped to defend large scores. That sounds stupid on the face of it, but it isn't.
If you're defending a low score, you need several bowlers ideally suited to the conditions, whereas when runs are there to be had – as they so often are in modern one-day internationals – no type of bowler will be ideally suited to the conditions. In these instances, variety can buy you a crucial advantage.
Worryingly, England started looking a bit fast-medium today.