< 1
minute read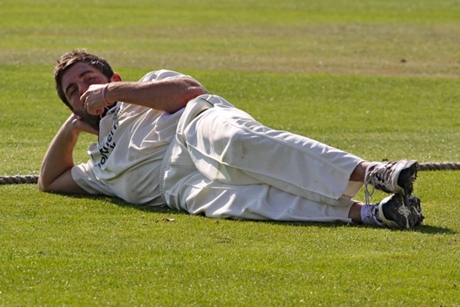 There was a period, just after tea, when England started looking decidedly fast-medium. Fortunately for Alastair Cook, it was a day when persisting with right-arm fast-medium wasn't actually the worst ploy imaginable and Kumar Sangakkara's wicket precipitated a sudden flow of wickets that gushed so strongly that most people didn't even notice Stuart Broad's hat-trick.
The hat-trick was spread over two overs with a Liam Plunkett wicket tucked away inside it – but you should always notice three in three. A hat trick ball is one of the great panto moments in cricket and it only really works with the proper comedy build-up. Sadly, Broad's third will look like just another wicket on the highlights.
Plunkett bowled well. It seems he had been given the famously unproductive 'enforcer' role at Lord's simply because he is the fastest of the four right-arm fast-medium bowlers England have fielded in these two Tests. He probably would have bowled more like he did today if left to his own devices. This raises the possibility that England's bowlers will all be striving to become second-fastest so that they get to bowl how they want to and aren't just a forlorn stab at 'variety'.