2
minute read
Steve Smith is not a good batsman. Not always. Very rarely, in fact.
As far as we can tell, he's generally only half-decent at the moment bat strikes ball and only very rarely before or afterwards.
Here are the four stages Smith passes through for every single delivery he faces.
Stage one – obsessive-compulsive who's never worn cricket gear
Before taking guard, Steve Smith likes to swiftly have a fondle of every single item of protective equipment affixed to his body. It's clear that he feels very, very uncomfortable in all of this stuff and will have trouble standing still, let alone playing sport.
Stage two – young man who has seen a line drawing in a cricket textbook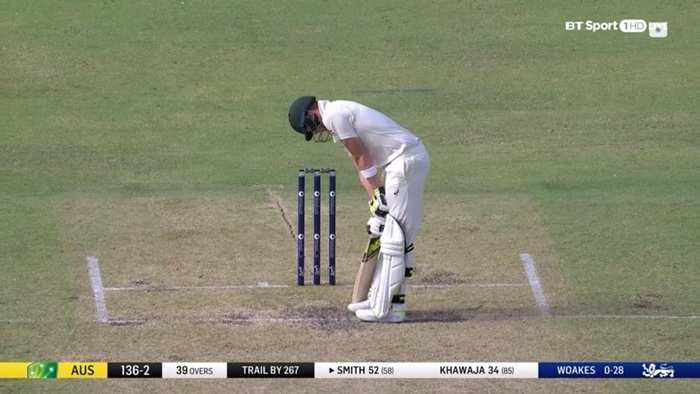 Straight legs, bat against foot. This is not so much a batting stance as a child's parody of a batting stance.
Stage three – the wanderer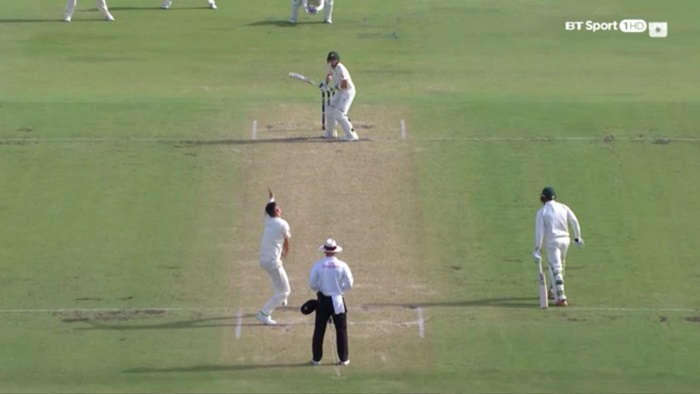 As the bowler runs in, Smith sets off towards point, his bat seemingly dragging him along. He has the air of someone who has maybe played cricket at some point, but no-one ever properly showed him how to do it.
Stage four – basically Don Bradman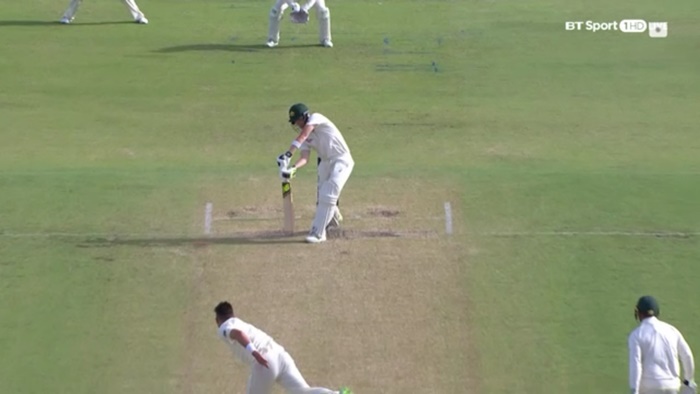 The final stage sees Smith middling the ball with his big fat bat with all bodily parts correctly aligned. He wasn't even put off by the fact that Chris Woakes was supposed to be bowling but then James Anderson actually delivered the ball.
We could have added a stage five, but our will to take screengrabs from a tiny app that's very hard to accurately fast forward and rewind has now entirely departed.
Stage five would have shown him awkwardly flapping about after contact like a flat-footed grandma with a bad hip and oversized pads.
More on Steve Smith's 'idiosyncratic' batting technique here.