< 1
minute read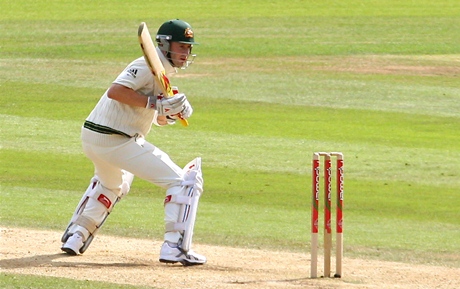 A lot of people are backtracking on Michael Clarke's captaincy. He was astonishingly unpopular when he got the job – largely on the grounds that he looks like he drinks Smirnoff Ice – but many Australians seem to have warmed to him, what with all the wins and all.
On top of that, we've noticed that Clarke has moved up to number three in the rankings for Test batsmen. It's all going well for him, of late. But is he all that?
He ain't all that.
Okay, so maybe he's won a few Test matches as captain. But how well would he captain if his players were all made out of dough and egg white? Hmm? How well would he captain then? Bet he wouldn't win many matches with that side, would he? Captain your way out of that one Captain Fantastic.
And yeah, he's hit a few hundreds in recent times. But how many runs would he score if he was encased in a giant fat suit and had to use a spatula instead of a bat? Not many, we'd wager. Bat your way out of that one Commander Sensational.
In conclusion: what a giant bell end.