< 1
minute read
As most of you know, this site uses pictures taken by Sarah Ansell. While perusing her site last week, we found this beauty: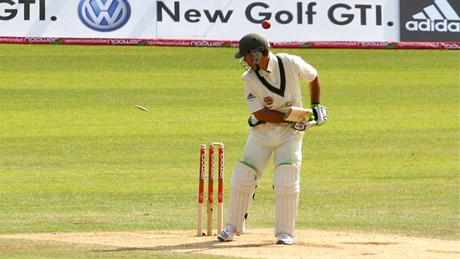 We like the way the ball is behind his head.
As a batsman, it's never good to have the ball behind your head. This is never more true than when it has arrived there via the stumps.