2
minute read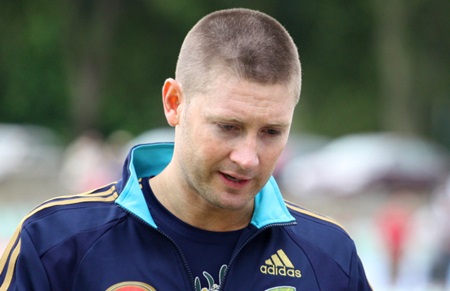 Michael Clarke has launched an astonishing broadside against his team-mate Steven Smith ahead of this summer's Ashes series. The Australian captain claims that Smith will struggle to make any sort of impact this summer despite now being ranked the best Test batsman in the world.
Responding to Graeme Swann's assertion that Smith might get found out in English conditions, Clarke said simply: "We will find out in five Test matches' time whether Steve Smith is good enough to have success over here."
A hundred in any of the first four Test matches would surely prove Smith's credentials, so it is striking that the Australian captain does not think the matter will be resolved before the end of the series. Clearly, he is expecting few runs from the team's new number three prior to the fifth Test and presumably not even then.
Smith has not commented publically, but will doubtless be horrified to learn that his captain has such little faith in him. Alternatively, he may see Clarke's words as merely the latest salvo in the proxy war for control of the Australia team. Clarke, threatened by Smith's recent success and his status as heir apparent, may be trying to undermine his rival to firm up his own position.
Either way, the Australia camp is in obvious disarray with the cracks destined to widen like those in the Waca pitch on which they won't be playing.
With suspicions that Chris Rogers and Brad Haddin may be suffering from senility amongst other age-related illnesses, things currently look bleak for the tourists and there are also rumours that Darren Lehmann spat on a penguin while at London Zoo this week, raising the possibility that the coach may come under fire for his boorish behaviour.