We know. Sickening, isn't it?
If you don't already know, Lord Megachief of Gold is the highest award in cricket. Each year, we name someone winner based on some stuff. After weighing up said stuff, it turned out Michael Clarke was the winner. We were less than impressed by this, but the more we thought about it, the more we decided it wasn't quite as bad as having both legs blown off by a landmine.
Michael Clarke the batsman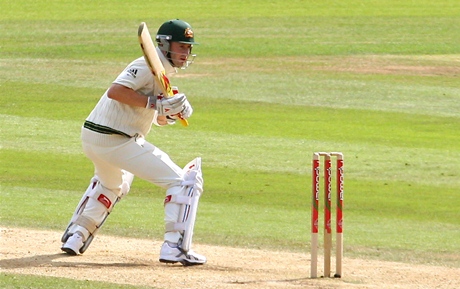 Let's start with some boring statistics, the value of which we can all pointlessly argue about in the comments. In 2012, Michael Clarke scored 1,595 Test runs at an average of 106.33 with five hundreds.
He scored the majority of these runs in Australia and a large proportion in a few huge innings, but Clarke's job is to score lots of runs and in 2012, he scored lots of runs.
Against India at the Sydney Cricket Ground, he arrived at the crease with the score reading 37-3 and proceeded to score 329 not out. Against the same opposition in Adelaide, he arrived at 84-3 and scored 210. India were thrashed by Australia in that series, but that doesn't devalue Clarke's achievements. He was contributing to that thrashing more than anyone.
On tour in the West Indies, he only managed one fifty in what was a fairly low-scoring series, but he did take 5-86 in Dominica.
Against South Africa, he scored 259 not out after arriving at 40-3 and then made 230 in his very next innings after arriving at 55-3. He then finished the year with another hundred against Sri Lanka, although 117-3 was positive luxury compared to what he'd been used to.
This is a tale of making huge hundreds when the top three have been crap.
Michael Clarke the captain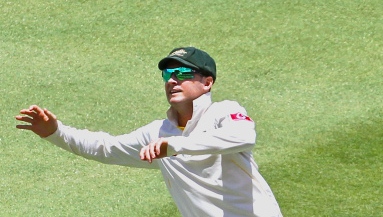 Michael Clarke was once named 'cricketer most likely to make people wince and who they would also like to slap and then push away' three years in a row. That is a FACT. (That is not a fact.)
Then, just before he was named Australia captain, a load of surveys were carried out to find out how Australians felt about this development. The aim wasn't to find out whether he was a popular choice or not; it was to establish just how much people hated him. The answer was 'a lot'.
Yet look at him now – some people actually quite like him and he is generally considered to be a pretty damn fine captain. We won't claim to know how good his captaincy really is, but we do consider him an interesting captain and that's probably more important to us.
In Bridgetown, he declared with a first innings deficit. Australia were nine down, so that wasn't really amazingly bold, but it was interesting. He didn't try and eke out 20 more runs via his tail-enders. He got on with the game. Australia then beat the Windies and the light in the final session of day five.
Against Sri Lanka, he gave his wicketkeeper an over. The value of this might be questionable, but again, it's interesting. There's nowt wrong with a mischievous bowling change. It's not like he had Matthew Wade bowl eight overs with a ring of defensive fielders. He was just trying something.
Conclusion
In a team short of half-decent batsmen, Michael Clarke batted for several men. In a team which frequently lacked fit fast bowlers and with no real spinner to speak of, he engineered Test wins as captain. He also seemed genuinely enthusiastic about Test cricket and we can't help but feel a certain degree of warmth to someone like that.
Congratulations, Michael. You are Lord Megachief of Gold 2012.