< 1
minute read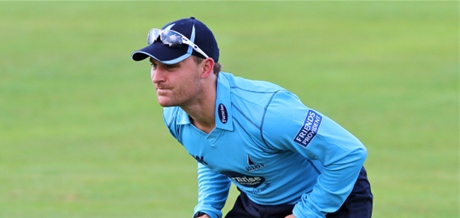 Brendon McCullum won the toss and elected to go home. Upon being told that the options were to bowl or bat, he opted for the latter. If it were a 44 all out kind of pitch, he'd have been vindicated.
Maybe McCullum was in two minds about what to do, in which case the good news is that South Africa still had to bat on the first morning of the Test. Or maybe in his role as opening batsman, he quickly assessed the pitch and concluded that his side needed to be bowling as soon as possible and just took it from there.
Either way, it was an exciting start to the Mike Hesson-Brendon McCullum era and completely justified the decision to humiliate Ross Taylor to the extent that he felt he couldn't go on this tour.
Let's relive the highlight. Here's where New Zealand scored 11 per cent of their runs:
1.1 Philander to Guptill, 5 leg byes, big appeal first ball! Guptill got across his stumps and is taken on the pad but it's missing leg stump. De Villiers chases the ball and throws at the non-striker's end which results in four overthrows