< 1
minute read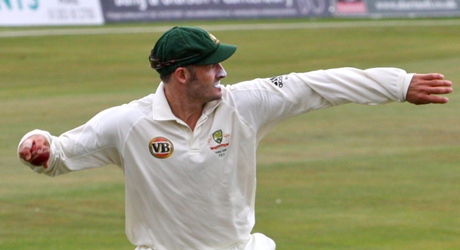 What happens to Mike Hussey's nickname now? Can you call someone Mr Cricket if their job is to inspect construction projects to confirm they comply with building regulations? We're assuming that's the kind of thing Mike Hussey will do after retiring – something dull that will allow him to be irritatingly officious.
He's been a surprisingly good international cricketer though – he'll always have that. People don't generally remark on Hussey's record that much because there's always been a feeling that he was going to have a brief, statistically freakish Test career after only being capped at the age of 30. However, he's actually hung about to the point where he's played 78 Tests (it'll be 79 if he doesn't contract pleurisy or something before the New Year Test).
To put his career in perspective, only eight Englishmen have ever scored more than his 19 Test hundreds and he's managed to average over 50 in a side that has frequently been utterly toss. He should probably get extra points for that. Unlike some of his predecessors, he's actually had to do some bloody work rather than just mincing his way towards declarations.
Hussey also carved himself a highly unlikely short format career as a 'finisher'. It's quite a CV. Hopefully that will count for something when he's job hunting next month. Bet he's picked out his interview tie already.