2
minute read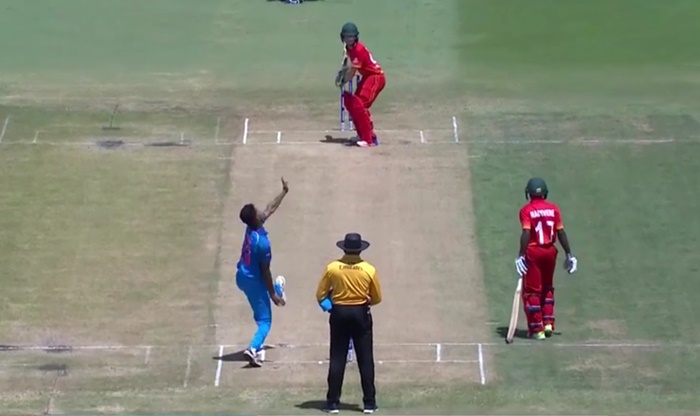 Budgets and time constraints being what they are, this seemed a smart way to go about things. The Under-19 World Cup is definitely a tournament where you want to hear the views of someone who's had a very heavy cold – particularly if that person also happens to harbour an unusually deep-seated hatred of commentator Alan Wilkins.
Apropos of nothing much at all really, D Charlton told us that India have "a proper quick bowler" while England have "one great looking batsman".
The England lad is Harry Brook, who sounds to us like a 1920s outside-left, signed for £3,000. According to D Charlton, "there was something about Brook that had stardust on it."
We asked D Charlton who the Indian lad was. He said he wasn't sure.
He later got back to us and said it was Shivam Mavi. No further details.
D Charlton also said that the tournament had provided awkward ground for the commentators, as they're often left talking about people they really don't know that much about.
"Alan Wilkins has repeated the same story about England's wicketkeeper (that his grandfather kept for Glamorgan (Wilkins used to play for Glamorgan)) at least three times.
"He also has a habit of being surprised at the players' ages. 'Here's the young Bangladeshi number four, and he's ONLY 18 years of age…'
"He does this repeatedly. As does Mark Butcher who, otherwise, has been excellent.
"But the commentary exchange of the tournament so far went like this. Rob Key had a genuinely interesting fact about England's opening bowler Ethan Bamber: his dad played Hitler in Tom Cruise's film Valkyrie. Key reveals this, then…
Russel Arnold: What a character to play!
Rob Key: Not one for the method actor.
<cue furious producer shouting at them to stop talking about Hitler>
Arnold: So… what's happening at Kent?
Key: I don't know, I'm here, not in Kent.
"Who knew how easy it was to break the Golden Rule of Commentary: do not mention Hitler."
In a later missive, D Charlton said: "Alan Wilkins made the usual comment when the camera showed a group of schoolkids at the cricket: 'School children allowed in for free today – it's great to see them doing that.'
"Mark Butcher said: 'Anyone can get in for free. It's not just you who has a special pass, Alan.'"
To ensure full clarity on his position on the matter, D Charlton added: "I hate Alan Wilkins."