2
minute read
Lloyd Pope took 8-35 to knock England out of the Under-19 World Cup and he's done a bunch more eye-catching stuff since.
This is Lloyd Pope's hair. You may also notice something hanging off the bottom of it. That thing is Lloyd Pope.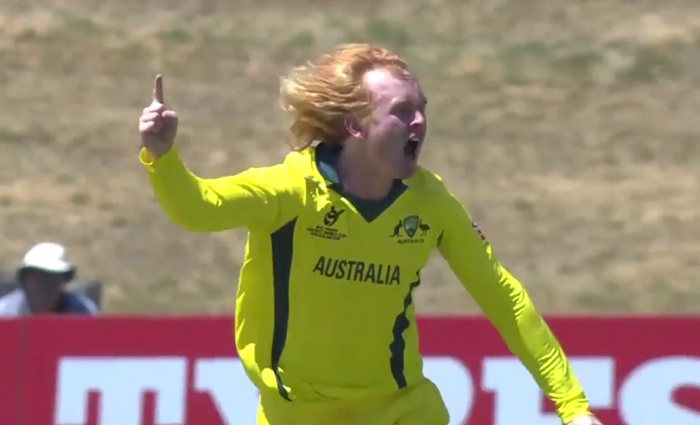 You may feel that a man's hair cannot possibly say anything meaningful about his leg-spin. We are here to tell you otherwise.
Look at Stuart MacGill with his 'ruffled-yet-effective understudy' cut. Look at the 20-something Shane Warne and his attention-seeking frosted mop.
Look at Anil Kumble with a haircut you could set your watch by, or Imran Tahir with his ever-changing locks betraying his unquenchable lust for experimentation.
Look at BS Chandrasekhar and tell us that haircut didn't say 'watch out for the googly'.
And so to Lloyd Pope.
That is not hair that just happens. You don't just inch your way towards that hair without being fully conscious of precisely what you're doing.
Lloyd Pope's hair says: "I am my own man, ploughing my own furrow and I will not be easily swayed by others' advice. I will face down your slings and arrows and rise above it all.
"Block me and I will rip it. Attack me and I will only rip it harder. I am central, I am here to be noticed and I am here for the duration.
"Leg-spin is my art and my craft and my calling and I am not here to keep things tight. Watch yourself, batsman, watch yourself – for I am here to take your wicket. Also, I am slapping back a little."